Nov 28, 2017
VIPíS AT IDO WORLD SHOW DANCE CHAMPIONSHIPS!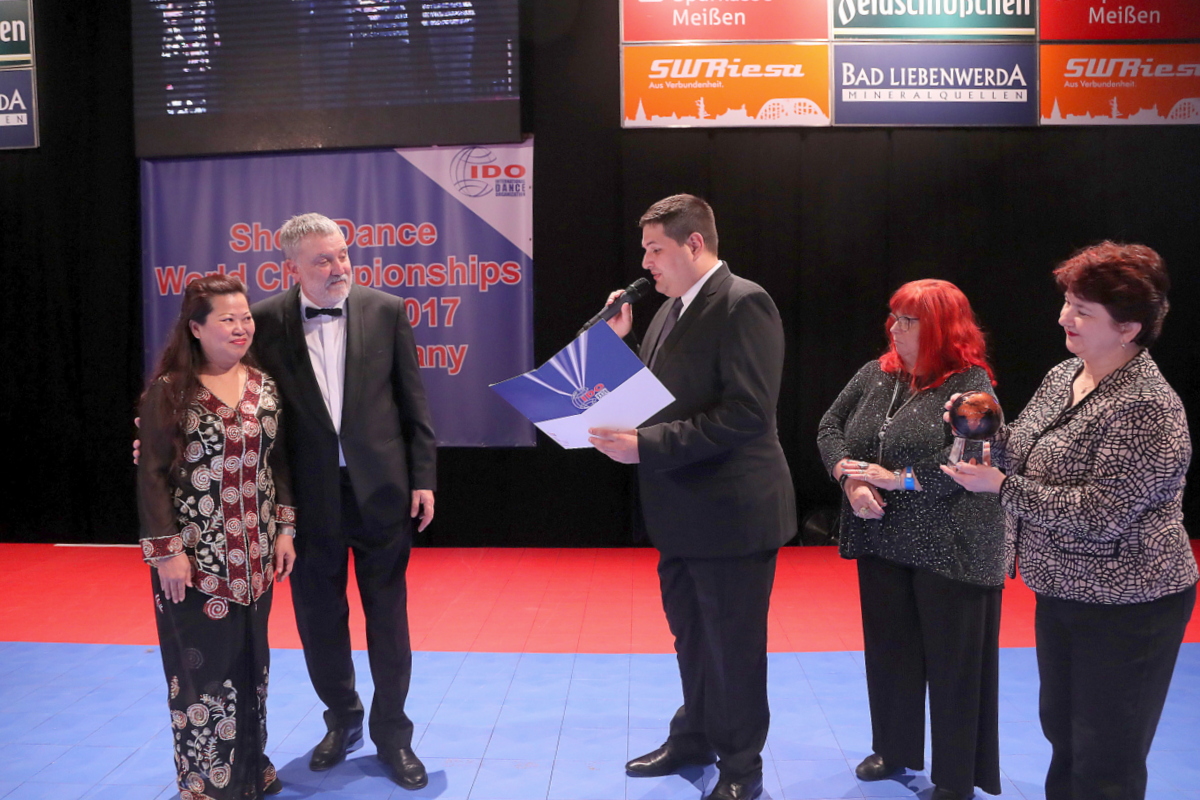 IDO Senior Vice President presents IDO Award to Ms Aleena Tan on behalf of the IDO
The International Dance Organisationís World Show Dance Championships saw many IDO Officials, sponsors and entrepreneurs attending the event.
IDO Senior Vice President Dr Velibor Srdic from Bosnia and Herzegovina, presented Ms. Aleena Tan from Singapore, with the IDO Award for her outstanding achievement in the development of IDO in Asia and Asia Pacific.
The World Championships also saw a delegation from Chuncheon City in South Korea, who are the organisers of the forthcoming IDO Annual General Meetings, Annual Departmental Meetings and Conferences in August 2018. The delegation included Ms Hya Jung who is the Team Manager for the international relation affairs team, Mr Jung Heon who is a member of the Bureau for Public Administration and Ms So Young who is a member of the Sports Division.
Other VIPís included the President of the National Dance Organisation in Greece, Theodoros Tsaganos and Nicki Machairos who were also part of the awards presentation party at the Gala.
IDO President Michael Wendt said:
ĎIDO is delighted to have such important visitors from around the world participating in our World Championships. This is a true testament of IDOís development at an international scale. We will continue to work to ensure that we remain to be the world organisation par excellence.í
#ILoveIDO #IDOWorldDance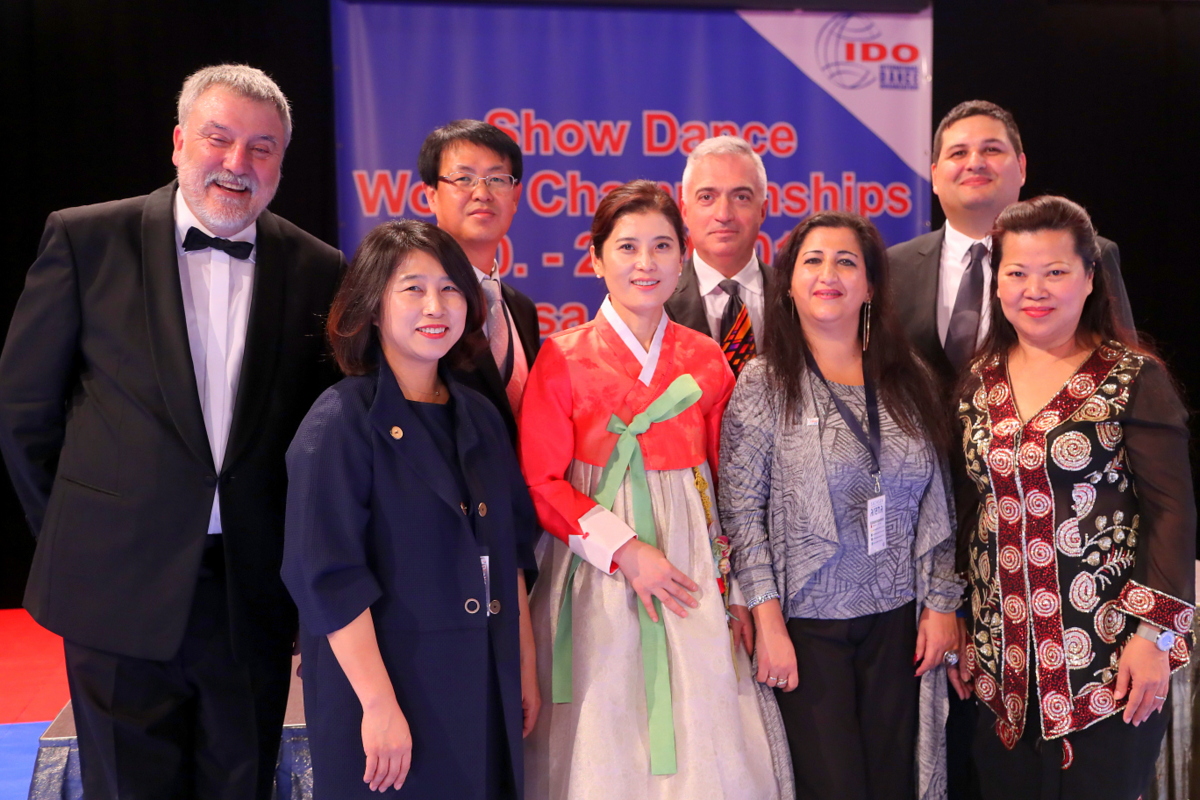 Ms. EUM Hya Jung, Mr. Choi, Jung Heon and Ms. Jang , So Young from Chuncheon City, IDO-Greece Ė Theodoros Tsaganos and Nicki Machairos, Ms Aleena Tan from Singapore together with IDO President Michael Wendt and IDO Senior Vice President Velbor Srdic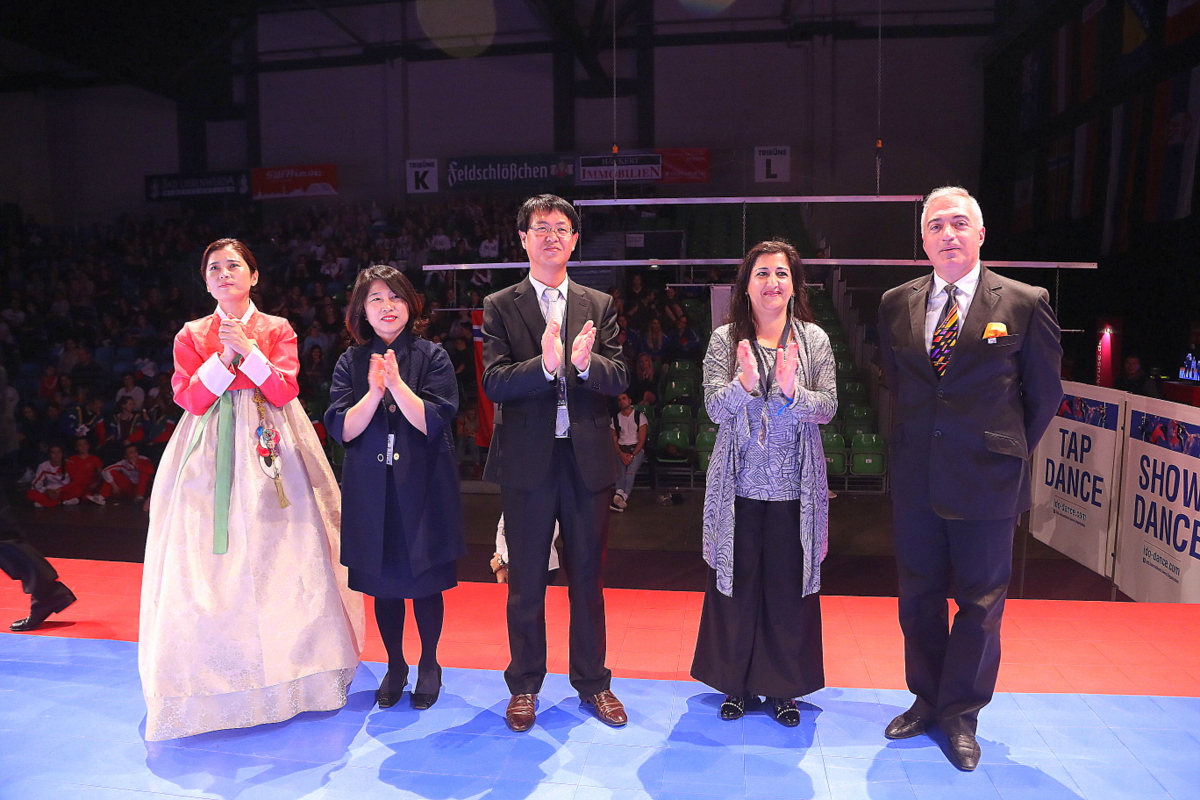 Ms. EUM Hya Jung, Mr. Choi, Jung Heon and Ms. Jang , So Young from Chuncheon City and IDO-Greece Ė Theodoros Tsaganos and Nicki Machairos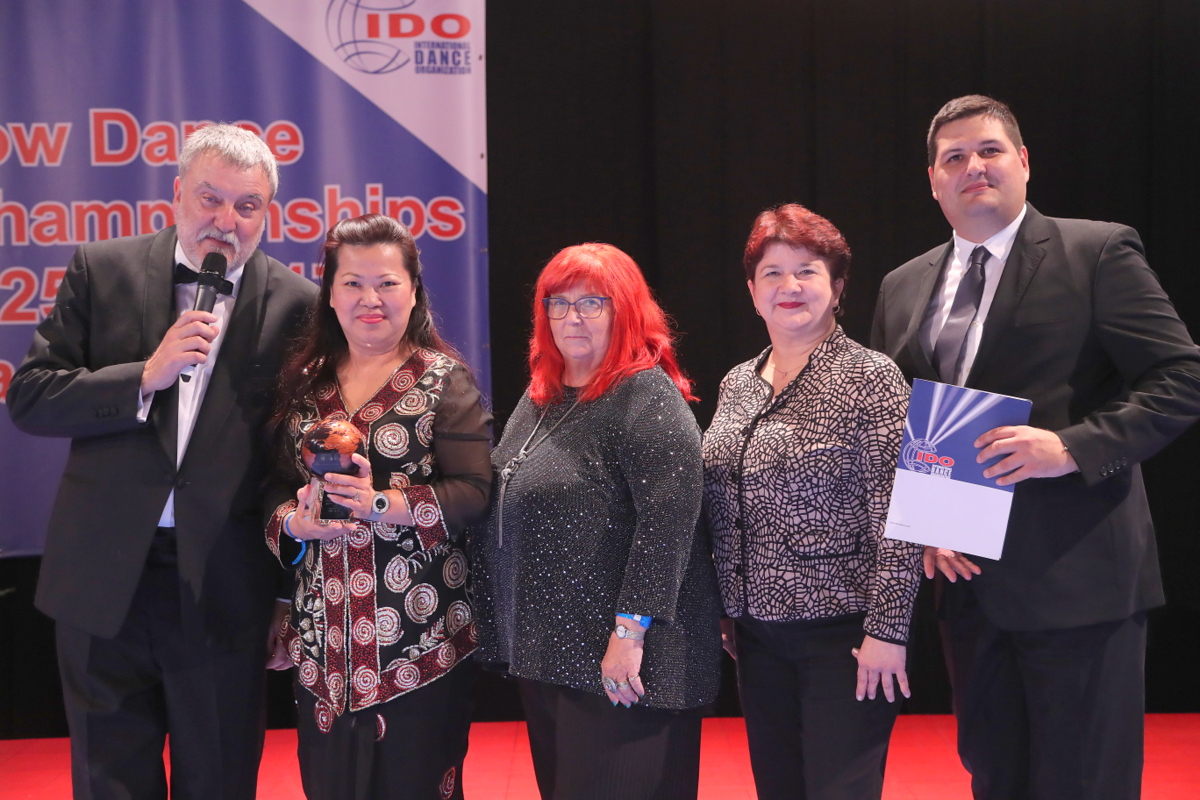 IDO President Michael Wendt, Ms. Aleena Tan from Singapore, IDO Executive Secretary Kirsten Dan Jensen, IDO Vice President Hana Svehlova and IDO Senior Vice President Dr Velibor Srdic