official IDO-Events
2018
Oct 19 - Oct 21

Make sure you are familiar with the IDO dance rules
»
show rules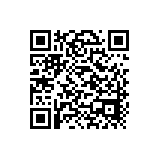 IDO WORLD COUPLE DANCE CHAMPIONSHIPS
Deadline: Sep 12, 2018
Country: Poland
City: Bialobrzegi (near Warsaw)
Street: ul. Reymonta 13A, 26-800 Bialobrzegi
Hall: Sport hall Bialobrzegi

Organizer
Name: Cultural House Bialobrzegi&Duet dance school
Phone: TBA
Fax: null
GSM:
E-Mail: TBA
Web Site: TBA
IDO Bank account: show information

Downloads:

Chairperson of judges: Höllbacher Klaus (Austria),
Supervisors: Pagano Edilio (Italy),

According IDO rules the following IDO-federations are appointed to send "IDO-official judges":
Czech Republic, France, Germany, Italy, Poland, Romania, Russian Federation, Switzerland,

All participating IDO-federations may send additionally "IDO-voluntary judges". In this case please contact the Chairperson of Judges and the Organizer at least 2 months before the event.
World Championship