official IDO-Events
2014
Nov 1 - Nov 2

Make sure you are familiar with the IDO dance rules
»
show rules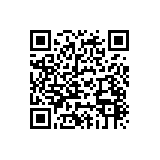 II. IDO European Dance Stars
Deadline: Oct 29, 2014
Country: Russian Federation
City: Kaliningrad
Street:
Hall: Sport Palace of the City

Organizer
Name: Kokoulin Andrej
Phone: +7 925 772-6051
Fax:
GSM:
E-Mail: ardo.06@mail.ru
Web Site: http://www.world-art-dance.com
IDO Bank account: show information

Downloads:

Chairperson of judges: Dan Jensen Kirsten (Denmark),
Supervisors: Püttmann Lentz Thomas (Germany),
Scruteneers: Alperovich Alexandr (Russian Federation),
All participating IDO-federations may send additionally "IDO-voluntary judges". In this case please contact the Chairperson of Judges and the Organizer at least 2 months before the event.
Kaliningrad is an excellent city to compete especially for the surrounding countries, like Belarus, Estonia, Latvia, Lithuania, Poland and from Skandinavia!
Off course there are all other countries invitet to send their dancers.
European Championship
World Cup
Europe Cup