approved IDO-Events
2014
Mar 6 - Mar 9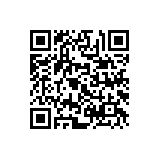 Sofia International Open Dance 2014 (part of Sofia Dance Fest 2014)
Deadline: Feb 6, 2014
Country: Bulgaria
City: Sofia
Street: 2, Shipchenski Prohod Blvd
Hall: Sports hall ?Universiada? EAD

Organizer
Name: KAG Superforma - Julia Popova
Phone:
Fax:
GSM: +959898226353
E-Mail: superforma@yahoo.com
Web Site: http://www.sofiadancefest.com

Downloads: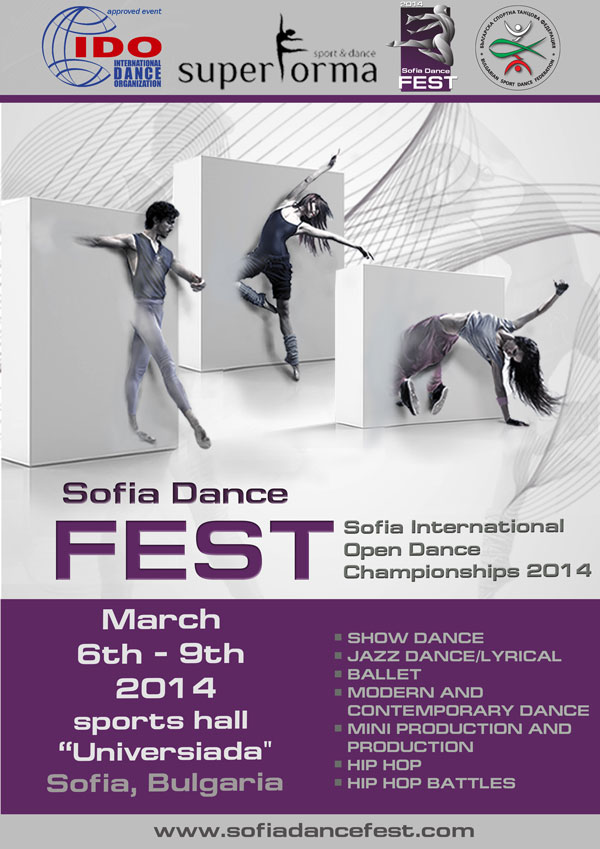 Supervisors: Storbraten Jörn (Norway),

The Sofia International Open Dance Championships 2014 are part of the the "Sofia Dancefest 2014"

DANCE DISCIPLINES.
PERFORMING ARTS
SHOW DANCE, JAZZDANCE, BALLET, MODERN AND CONTEMPORARY DANCE, MINI PRODUCTION AND LARGE PRODUCTION

STREET DANCE
HIP HOP,HIP HOP BATTLES
For all further information please contact the organizer Julia Popova!