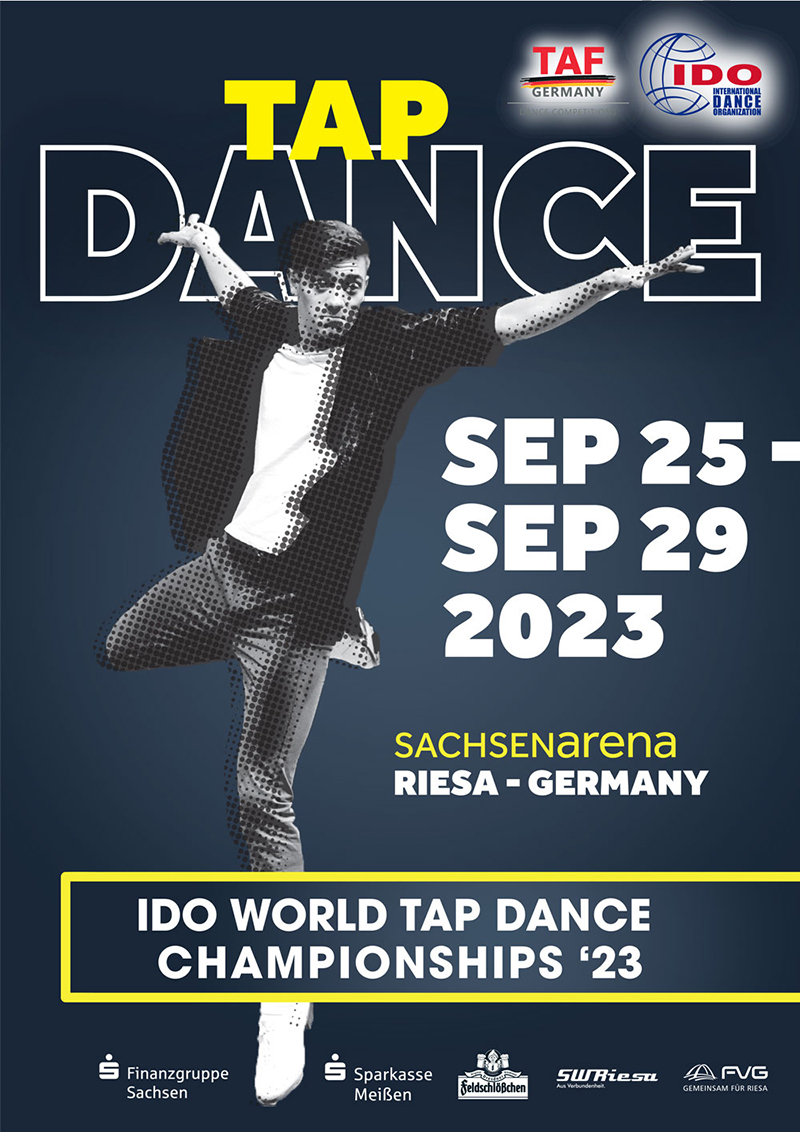 IDO WORLD TAP DANCE CHAMPIONSHIPS
25.09.2023 - 29.09.2023 Deadline: 25.08.2023
OFFICIAL EVENT
City: Riesa
Street: Am Sportzentrum 5, 01589 Riesa
Hall: WT Energiesysteme Arena
Country: Germany
Organizer
FVG-Riesa mbH & EwendtS-Wendt GmbH
Mobile: +49-175-4350888
E-Mail: wendt@ewendts.de
Information:
Chairman of Judges: Bonnie Dyer (Canada)
Supervisors: Hana Svehlova (Slovak Republic)
Scruteneers: Vesna Huber (Slovenia), Tihomir Doric (Worldwide)
According IDO rules the following IDO-federations are appointed to send "IDO-official judges": Germany, South Africa, Czechia, United States, Canada, Croatia, United Kingdom, Poland, Switzerland
All participating IDO-federations may send additionally "IDO-voluntary judges". In this case please contact the Chairperson of Judges and the Organizer at least 2 months before the event.
For all further information please click on "organizer's website" above.