Dec 9, 2013
17th International Riesa Danceweek - IDO World TAPdance Championships - This happened also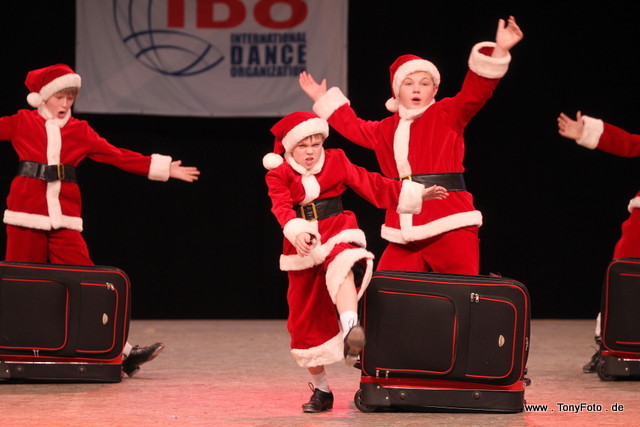 Great Opening Xmas Show of Tap Studio Flap, Moscow (Small groups junior from Russia)
First IDO tap dance judge from Australia:
Jack Egan from Melbourne Australia
IDO Tap dance history
The organizer of 19 IDO World Championships starting 1992 in Hamburg Germany, Michael Wendt, invited famous former IDO World Tap dance champions onto the stage - see the photo below from left:
Matthew Clark (USA) was World Champion in Dresden, Germany 14.12.1996 both as dancer with his partner Tiffany and as choreographer with the US-formation. Matthew has won the Adult's tap formation title with Canada 5 times in a row plus numerous other titles as stunning choreographer,

Bobis Laszlo (Hungary) was first IDO World Tap dance Champion in Hamburg, Germany 09.11.1991 and in the Culture Palace in Dresden Germany 16.12.1994 ,
Fabrice Martin (Switzerland) as won all tap dance titles possible in IDO - having achieved 24 IDO world tapdance titles during his stunning carreer as a dancer, Fabrice is also as successful as outstanding choreographer.

Vladimir Kirsanow (Russia) when competing he was always in the finals either as solo or with his charming daughter Alina. He danced at the first IDO World Tap dance Championship in Riesa in the Hall STERN 15.11.1997 with a highly appreciated and memorized number: "the director".
Kerstin Albrecht (and her partner Oliver Bahle) have won the IDO European Tap dance Championships in Annecy, France 28.10.1995 and were the best European duo in the IDO World Tap dance Championship in Dresden, Germany 14.12.1996,
Bill Fowler, IDO Lifetime Honorary President and THE IDO tap dance expert who developped Tap dance in the IDO to such a high level. Without Bill tap dance would not have become such a success in IDO,

Michael Wendt - oragnisator and moderator of 19 IDO World Tap dance Championships - Michael once had the idea to install the this championship in IDO and started in the Congress Center in Hamburg, Germany in 1992.
YOUTUBE Show
Daniel Leveille had the idea to present a great show for YOUTUBE and rehearsed with 120 tap dancers from more than 15 countries to perform at the Opening Gala on Saturday night.
Battle of the Feet
was won by Daniel Borak from Switzerland.
These were the excellent contestants:
Imogen Weatherhead, England
Everett Smith, Canada (Semifinal)

Olexandr Ostanin, Ukraine (Semifinal and final)

Masha Dunse, Germany
Kyra Durfee, USA
Luka Vodlan, Slovenia
Ana Ivancic, Croatia
Daniel Borak, Switzerland (Semifinal and final)

Jack Egan, Australia (Semifinal)

Jana Danilovic, Germany
Jean-Jacques Le Roux, South Africa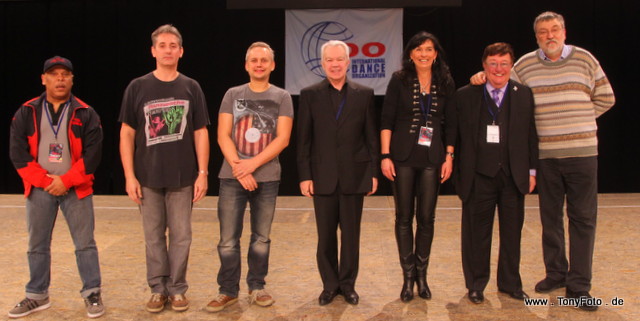 From eftl: Matthew Clark (USA), Bobis Laszlo (Hungary), Fabrice Martin (Switzerland), Vladimir Kirsanow (Russia), Kerstin Albrecht (Germany), Bill Fowler (USA), Michael Wendt (Germany)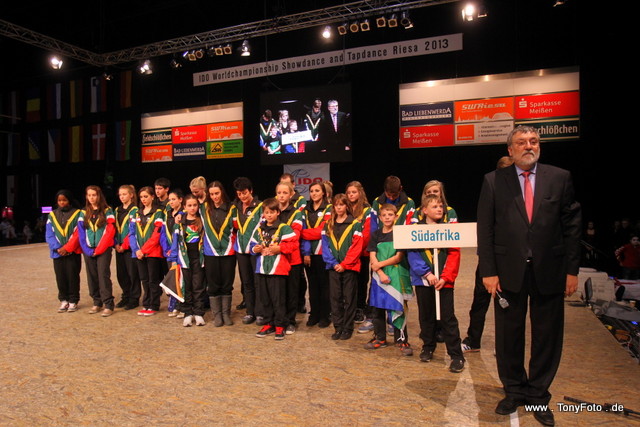 A minute of silence with our friends from Southafrica in respect and honor of Nelson Mandela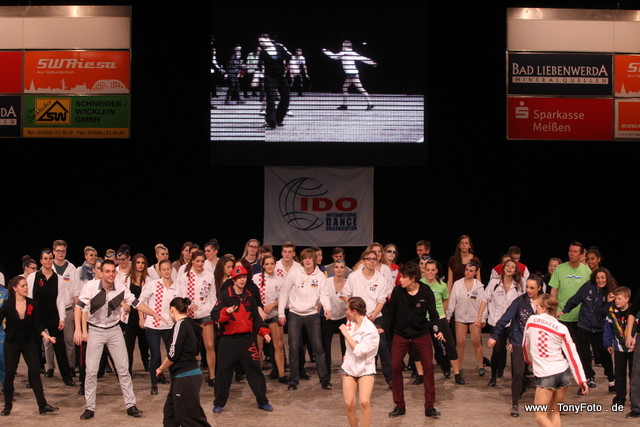 Daniel Leveille and his partners presenting a great show for YOUTUBE