Mar 2, 2014
IDO goes Asia - Visit to Seoul, Korea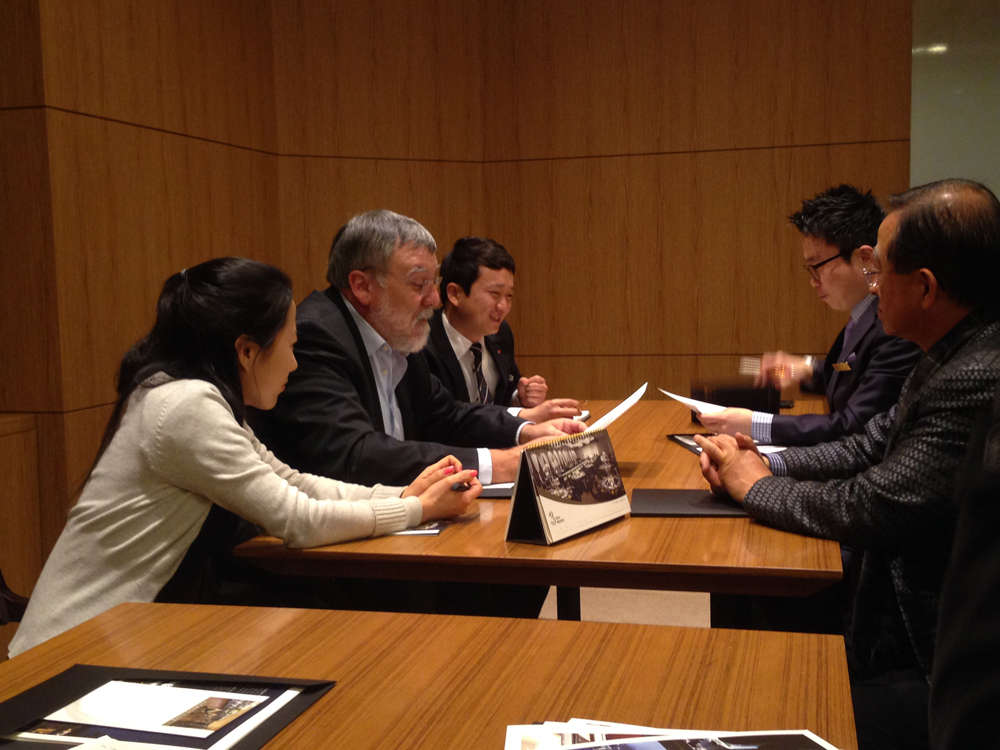 Meeting in the K-Hotel to negotiate numerous details
In cooperation with the President of KDO, Mr. Sung Bae Kim and the Secretary of KDO, Mr. Jae Young, Lee, Mr. Wendt has met and negotiated with KTO (Korea Tourism Organization), STO (Seoul Tourism Organization), the management of the "aT-Center", Sales department of the "K-Hotel", Hyunday Motors Ltd and many famous dance professionals in the exciting Mega-City of Seoul - always buzzling 24 / 7.
KDO already has organized many successfull dance competitions and festivals - especlailly in Salsa with dancers from all over the wonderful world of dance, a huge success in front of more than 10.000 enthusiastic spectators. All this should now be combined with IDO to even rise the level. Win win for the dancers!
Everybody please save the date "June 2015" to compete in Seoul Korea! It will be "Open to the World". IDO and KDO will keep you posted.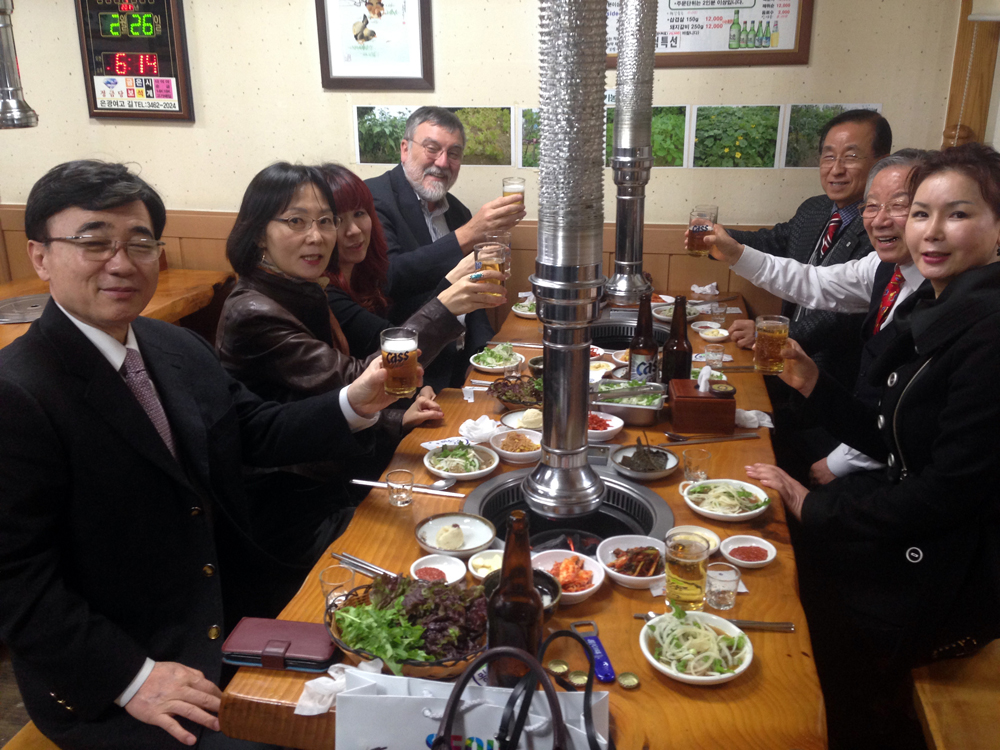 A KDO-board meeting in a excellent Korean bulgogi restaurant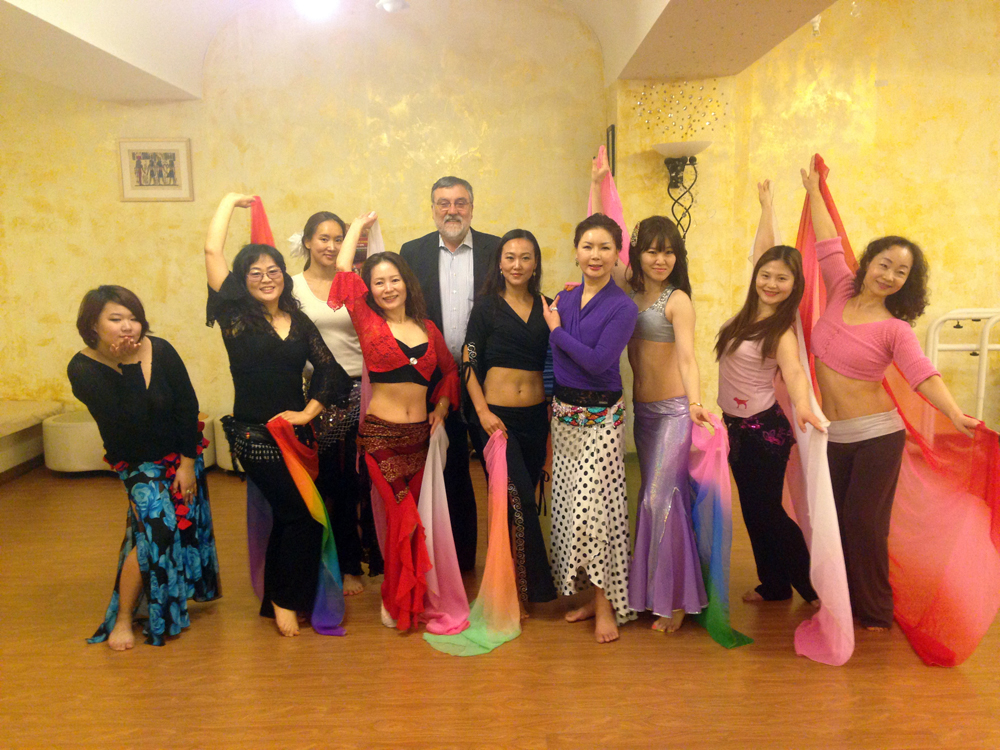 The Belly Dance Studio of Zujee choi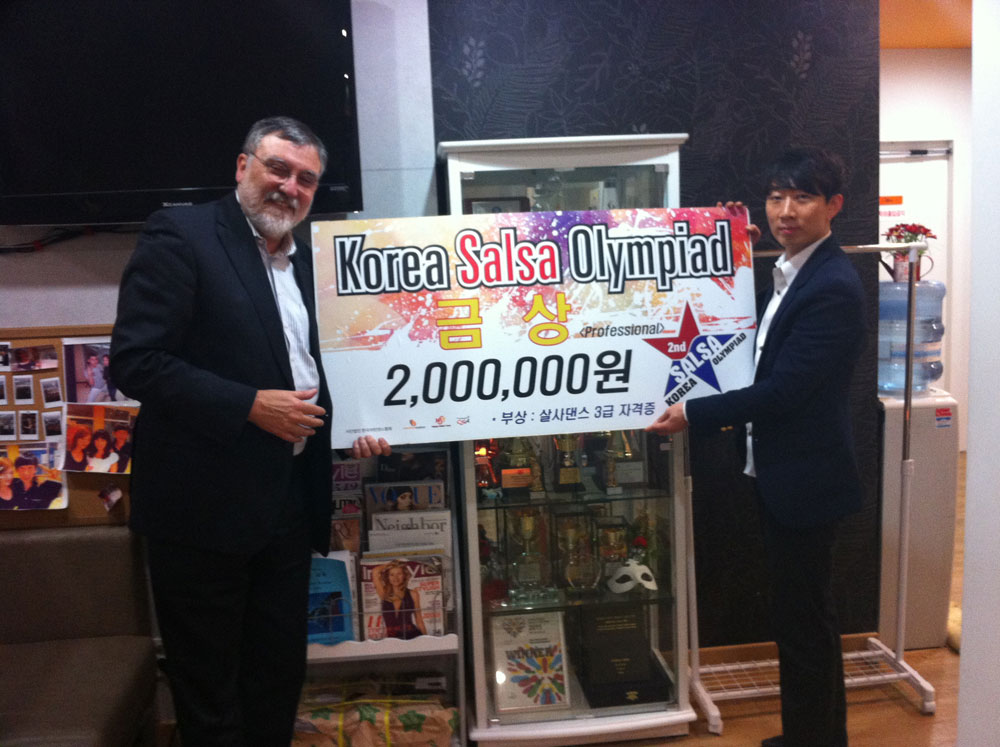 Michael Wendt and Cho, Dae Sick - "Korea Latin Dance Association" a partner of KDO