Oct 29, 2014
Dance Summit in Kyrgyzstan: YES TO IDO!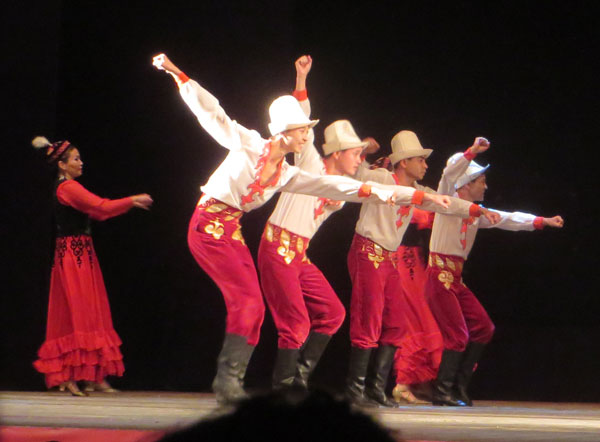 Brilliant and enthusiastic Folk Dance Ensemble from Kyrgyzstan
This is my report about the Dance Summit in Bishkek, Kyrgyzstan, which has been initiated by IDO vice President and Ambassador for Central Asia, Andrej Kokoulin.

Oksana Polyanychko from Kyrgyzstan – whom I have met before in Bochum, Germany accompanying her dancer at the IDO HopHop Worlds in 2010 - had prepared everything very well ahead and was a great and lovely host!

The summit was held in the meeting rooms of the GOLDEN DRAGON HOTEL in Bishkek, Kyrgyzstan on October 23, 2014 with about 30 people attending from all kinds of dance or dance related in the region including two delegates from Kazakhstan.

It was the brilliant idea of our IDO ambassador for Central Asia, Andrej Kokoulin, to invite everybody involved in dance in the region to a summit to focus them all to attend the next Olympiads in Moscow and – this is the plan – also in Bishkek and/or at the Issyk Kul lake.
I presented IDO - off course - but also presented IDO's vision of collaboration with other kinds of dance and dancesport - as partners on eye level.

The head of the Prime Minister's office agreed to support this event, as well as the president of the Kyrgyzstan sport federation. Please see the hands-on-hands photo here under.
I see this region will develop - not rapidly - but with increasing numbers year by year and competing with dancers in the region. Step by step. There is so much dance talent and educational professionalism in this region!

Good luck IDO-Kyrgyzstan and IDO-Kazakhstan!
Michael Wendt
IDO-president
Members of the summit:
ISAEV Sanjarbek - expert from the Government Office
KALYGULOVA Mayr - MASTER OF MUNICIPALITY Bishkek
Elina Alimzhanova - president of the Association of fitness and aerobics Almaty. (Kazakhstan)
Kurakin Olga -Vice president republican public association "Federation of Modern and pop dance" (Kazakhstan)
Victor Feld - director of "Dance Competition" in Central Asia in 2015
Sitolenko Svetlana - Art Director "dance OLYMPICS" in Central Asia in 2015
Latypov Eric - director of the Bishkek Choreographic School. Ch Bazarbaeva
Titunin Sergey - DanceSport Federation of the Kyrgyz Republic.
Tatyana Kuznetsova - President Kyrgzkoy Athletic Federation and Contemporary Art Modern.
Polyanichko Oksana - the head of the project "Dance Competition" in Central Asia in 2015.
President of the Federation of Modern pop dance Kyrgyz Republic.
Andrej Kokoulin - IDO Russia - IDO Vice president
Michael Wendt - IDO president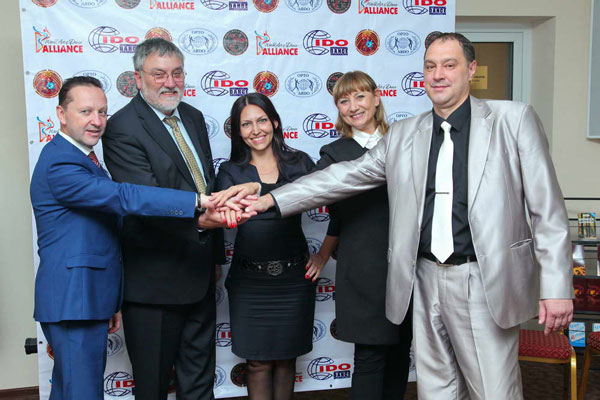 Yes we do! We will start with IDO in Kyrgyzstan!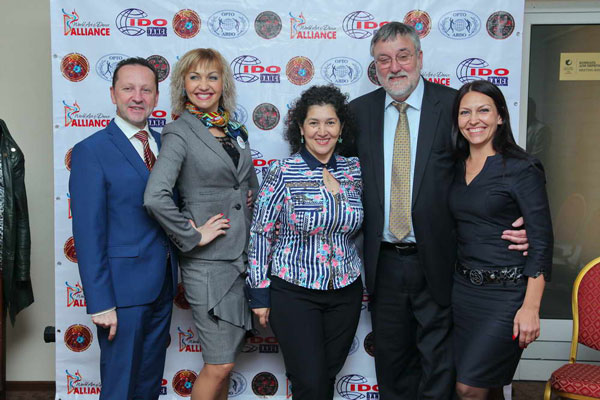 from left: Andrej Kokoulin (Russia), Olga Kurakina and Elina Alimzhanova (Kasakhstan), Michael Wendt (IDO-president) - Oksana Polyanychko (Kyrgyzstan)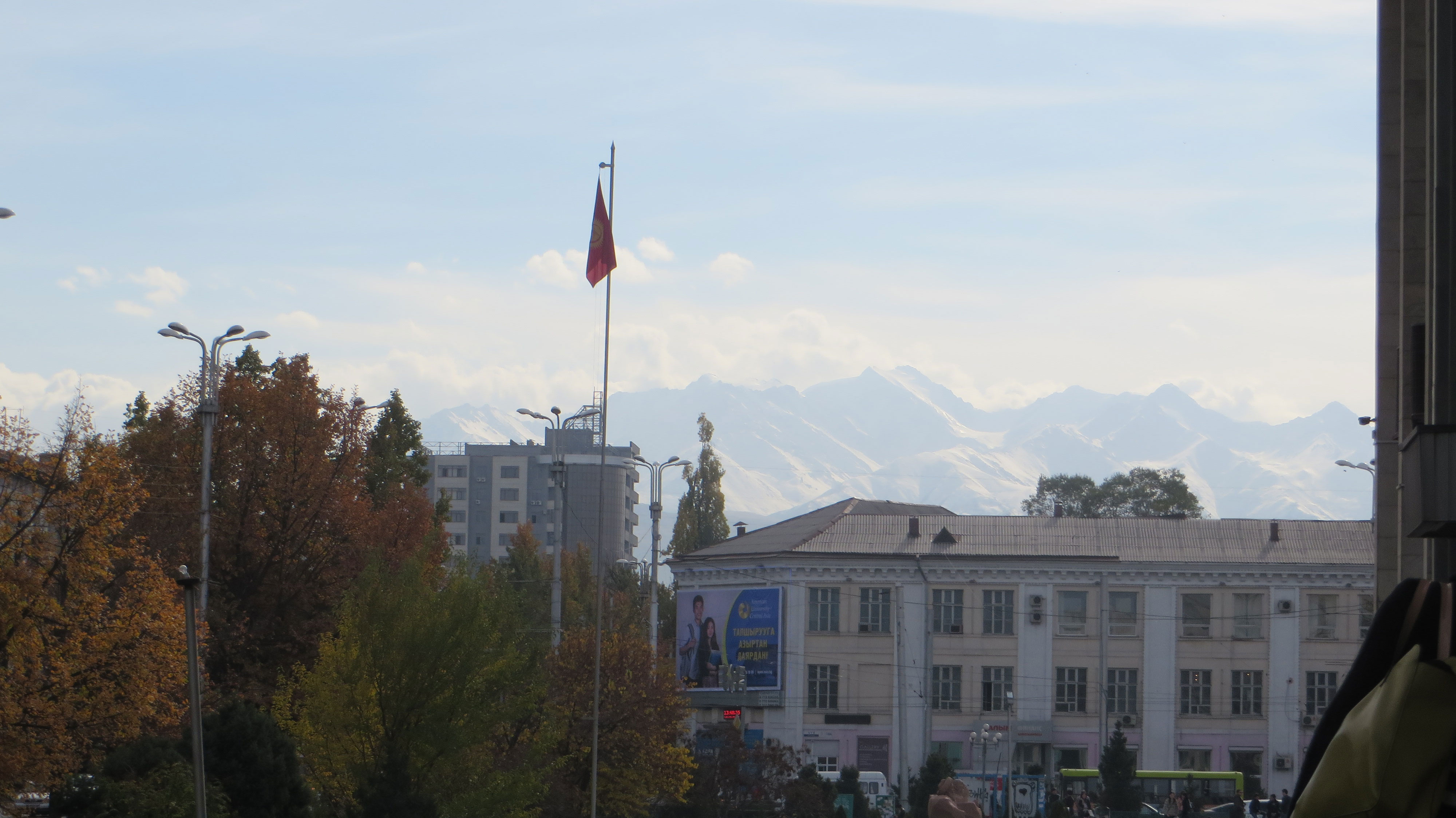 Bishkek is very close to the beautiful snow capped mountains of "Tian Shan"