Jul 20, 2016
IDO Goes To Asia!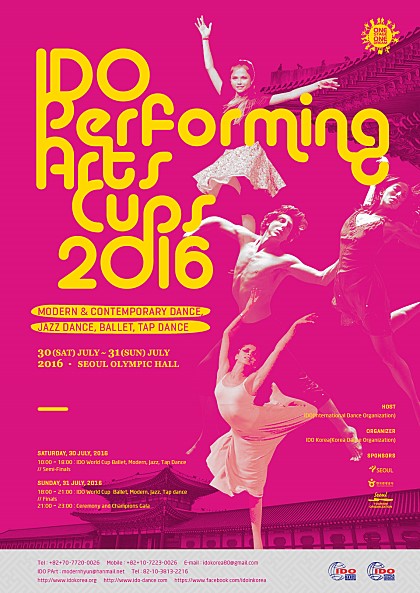 IDO World Cup Performing Arts 2016
The International Dance Organisation will be represented in Asia from 29th July to 14th August 2016. IDO Korea will be organising the prestigious IDO World Cups in Street Dance, Performing Arts and Couple Dance disciplines. Competitors are from China, Chinese Taipei, Czech Republic, Hong Kong, Macao, Poland, Singapore, USA and off course from Korea.
The event is being organised at the Olympic Hall in Seoul, Korea and will feature the following disciplines: Street Dance Show, Breakdance, Hip Hop, Argentinian Tango, Ballet, Jazz, Contemporary, Tap and Oriental Dance.The esteemed event will then proceed with the World Latin Dance Festival that are being organised in Chuncheon City in Korea.
Mr Lee and IDO Korea have put on a great effort to organise these events in one of Asias biggest and most exciting cities. The IDO wishes the Organisers, dancers and specators a fantastic edcuational expereince to compete, dance, learn and have fun! We are certain it will be a great cultural destination for all dance lovers!
#IDO #IDOdance #IDOWorldDance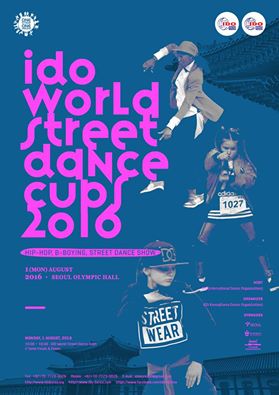 IDO World Cup Street Dance 2016

IDO World Cup Couple Dance 2016