Feb 20, 2017
1st IDO National Judges Seminar in Taipei, Chinese Taipei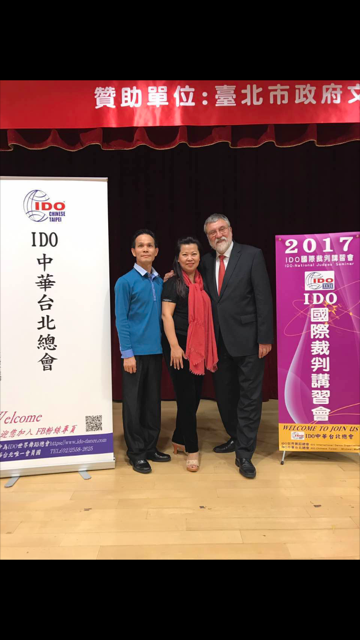 IDO-Taiwan President Michael Wang - IDO-President Michael Wendt - IDO Singapore President Aleena Tan
The International Dance Organisation is delighted on the outcome of the 1st IDO National Judges seminar held in Taipei, Chinese Taipei on the 16th and 17th February 2017 in the Taipei DaTong Sports Centre, which is the second one of this kind in Asia / Asia-Pacific. A total of 11 delegates attended the seminar that was led by IDO President Michael Wendt.
At the seminar, Michael Wendt also gave an outline on IDO and introduced many of the aspects that make IDO. On his part, the President for IDO Chinese Taipei, Michael Wang spoke very highly and very positive about IDO Chinese Taipei and plans an IDO Licensed Competition in the Taipei Gymnasium on April 7, 2018 in Oriental / Belly Dances for adults and adults 2.
A special THANK YOU also to Ms. Aleena Tan from IDO-Singapore who supported the IDO-President as an excellent Translator and precious Co-ordinator and Adviser IDO Taiwan.
With all 11 delegates passing the IDO exams with highest notes, the IDO congratulates all the delegates and IDO Chinese Taipei for their enthusiasm and expertise in dance. The successful delegates are:
1 TSUI, CHOU-FENG Ballet
2 CHAO, HSIN-LAN Ballet
3 CHU, CHIEN -JUNG Ballet
4 CHU, CHIA-HSUAN Ballet
5 KUO, YING-LING Belly Dance
6 TSENG, SHU-LING Belly Dance
7 LIN, SHU-LIEN Belly Dance
8 CHENG, KU -YU Salsa
9 SUN,MEI- LIEN La La Dance
10 TAN, ALEENA President IDO-Singapore and translator
11 WANG, MICHAEL President IDO-Taiwan
Congratulations!
The final evening ended with an impressive GALA where the IDO President and his wife could enjoy Taiwan dancers of the highest standards.
#IDO #IDODance #IDOWorldDance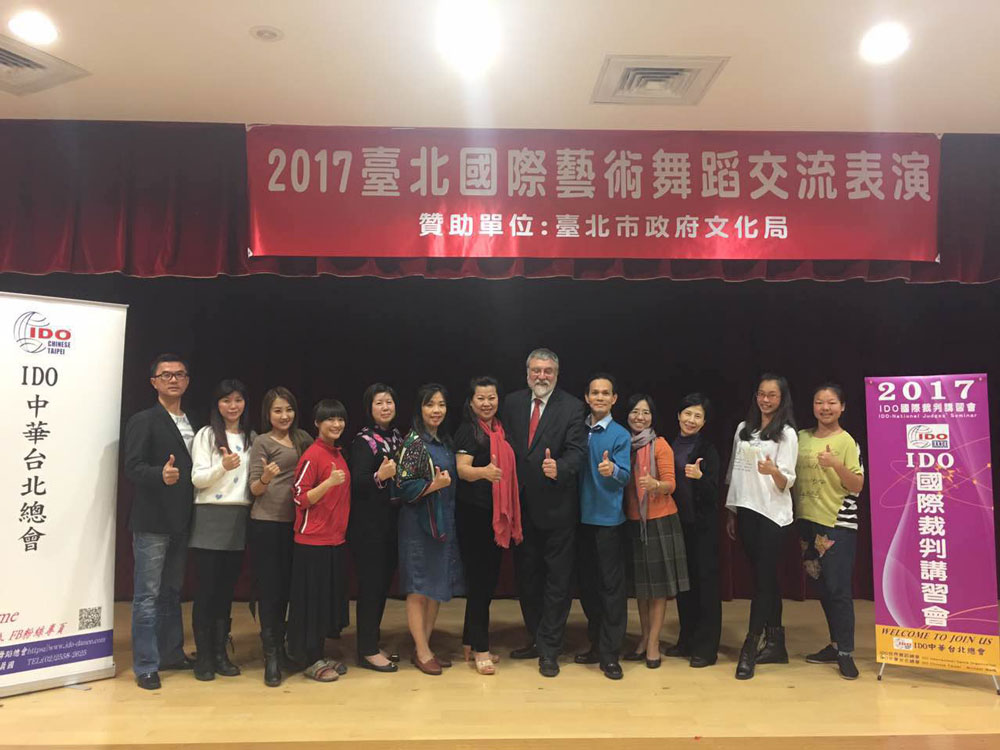 The happy participants of the seminar and exams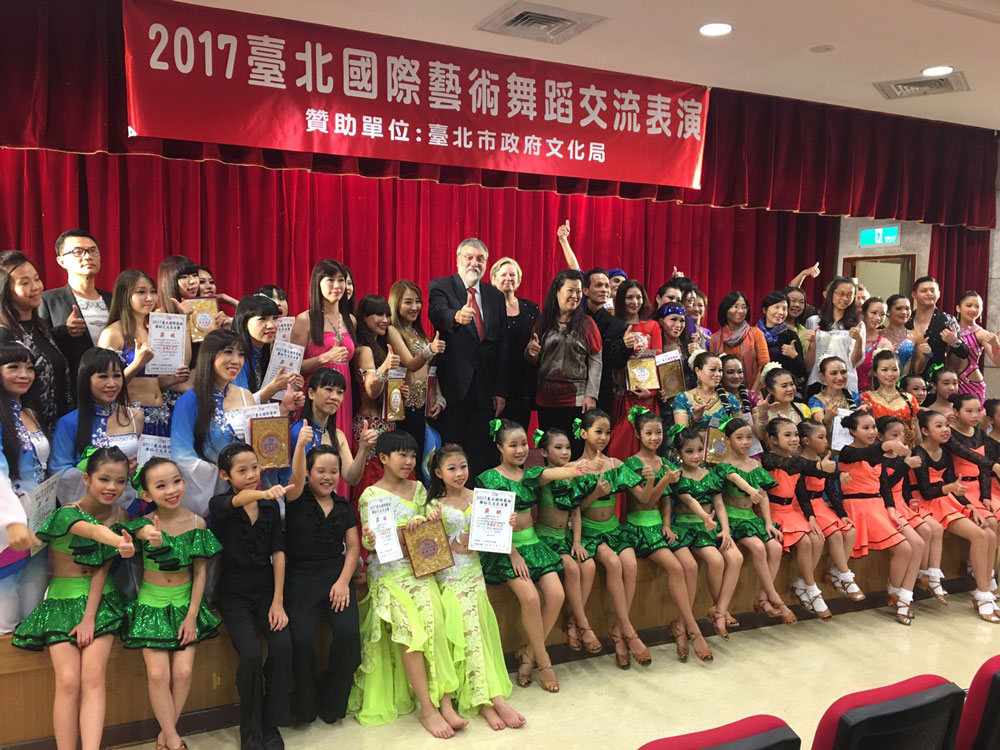 The happy dancers of the IDO-Gala on Friday, February 17, 2017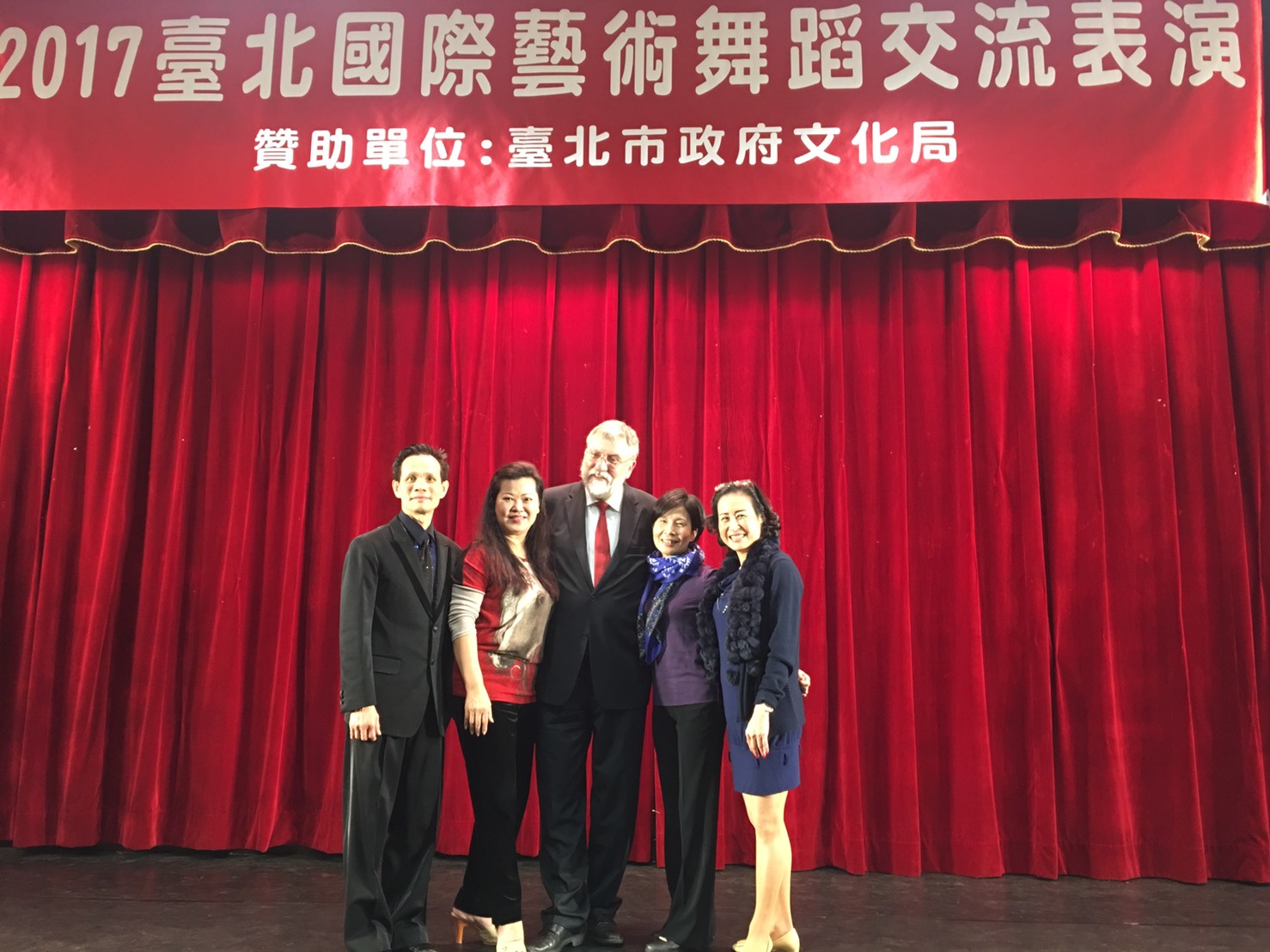 From left: Michael Wang (President IDO-Taiwan) - Aleena Tan (President IDO-Singapore) - Michael Wendt (IDO-President) - Chao Hsin-Lan and Lili Wang