Aug 21, 2016
IDO goes Asia / Asia-Pacific - IDO members in Asia - Hong Kong SAR China
The last visits in Hong Kong have been for the stunning Streetdance Championships in HKG in January 2015 (excellent dancing!) and the first IDO Judges Seminar and Exams in February 2016 togther with the IDO Senior Vice President and Adjudication Director, Dr. Velibor Srdic. See the article about it.
This time Michael Wendt visited a national dance event mostly focussed on excllent and enchanting Traditional Chinese Dances.
Attched is a video which shows a mix of the best performances in Hong Kong in the past years.
5th Minorities Art Festial in China
This year the Hong Kong Dance Federation is extremely proud having been invited to the huge 5th Minorities Art Festial in China in Beijing on August 24 and 25, 2016, which is one of the biggest and most prestigious Festival of Chinese Dances in the world. Prodiuctions will be invited. And HKDF has been invited. Congratuilations and thank you for your support Hong Kong Dance Federation and especially Mrs Virginia LO LIU Yiu-chee!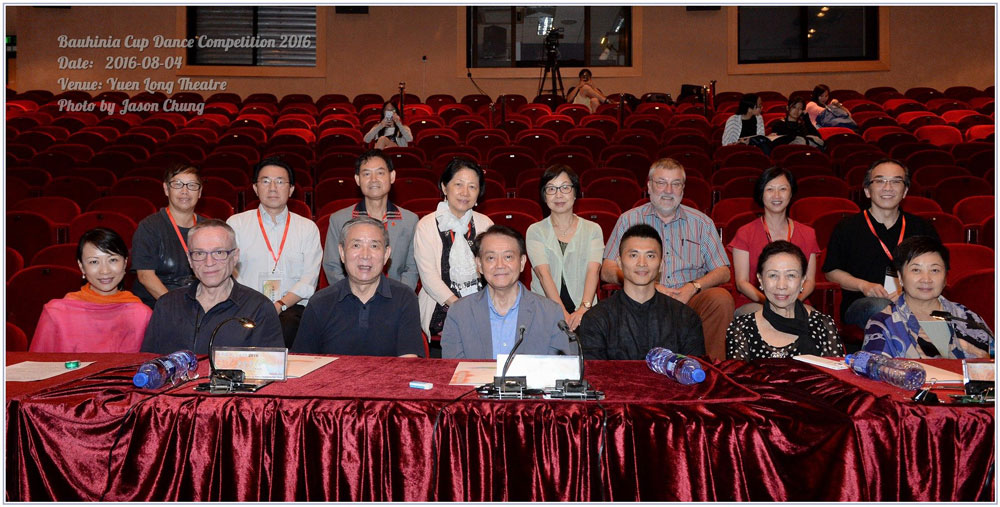 The distinguished panal of judges in Hong Kong with the IDO-president