official IDO-Events
2017
May 1 - May 9

Make sure you are familiar with the IDO dance rules
»
show rules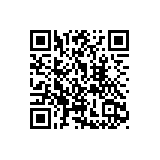 IDO STREET DANCE WORLD CUPS

"XIV. WORLD DANCE OLYMPIAD"
Deadline: Apr 9, 2017
Country: Russian Federation
City: Moscow
Street: Sokolnicheskiy Val 1
Hall: Exhibition complex SOKOLNIKI

Organizer
Name: Andrey Kokoulin
Phone: +7 (499) 4084539
Fax:
GSM: +7 (925) 7726051
E-Mail: ido-russia@mail.ru
Web Site: http://www.world-art-dance.com/
IDO Bank account: show information

Downloads:

Chairperson of judges: Dan Jensen Kirsten (Denmark),
Supervisors: Johnson Kocjancic Fiona (Slovenia),
Scruteneers: Alperovich Alexandr (Russian Federation),
According IDO rules the following IDO-federations are appointed to send "IDO-official judges":
Belgium, Latvia, Lithuania, Montenegro, Russian Federation,

All participating IDO-federations may send additionally "IDO-volontary judges". In this case please contact the Chairman of Judges and the Organizer at least 2 months before the event.
World Cup
Dance Star Championship