official IDO-Events
2017
Jun 5 - Jun 8

Make sure you are familiar with the IDO dance rules
»
show rules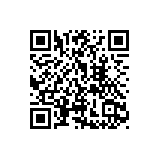 IDO EUROPEAN BALLET, JAZZ, MODERN AND CONTEMPORARY CHAMPIONSHIPS 2017
Deadline: May 6, 2017
Country: Czech Republic
City: Prague
Street: Kovanecká 27, 190 00 Praha 9-Liben-Praha 9
Hall: Arena Sparta-Podvinný mlýn

Organizer
Name: Dance World - Tanecní svet o.s. - Mila Petrova
Phone: +420 755 00 33 35
Fax:
GSM:
E-Mail: info@danceworld.cz
Web Site: www.danceworld.cz
IDO Bank account: show information

Downloads:

Chairman of Judges:

According IDO rules the following IDO-federations are appointed to send "IDO-official judges":
Bulgaria, Czech Republic, Italy, Norway, Poland, Russian Federation, Serbia, Slovenia,

All participating IDO-federations may send additionally "IDO-volontary judges". In this case please contact the Chairman of Judges and the Organizer at least 2 months before the event.
European Championship
World Cup
| | | | | | |
| --- | --- | --- | --- | --- | --- |
| Discipline | Class | Category | Age group | EpN | |
| - | - | Productions | All agegroups | 3 | registrations |
EpN = Entries per Nation