Mar 6, 2018
IDO PRESIDENT IN HONG KONG PROMOTING IDO
-
Press Release 14/2018
The International Dance Organization's President and Ambassador for Asia and Asia Pacific, Michael Wendt has been travelling through Asia and Australia, promoting the IDO.
Michael Wendt and his wife Christa Wendt, recently held meetings in Hong Kong with the IDO's National Member Organisation, Hong Kong Dance Federation, namely Virginia Lho.
IDO President, Michael Wendt said:
'IDO is very much looking forward to the continued growth of IDO in Asia. Hong Kong will be supporting the IDO World events to be held in Chuncheon City in the summer, as well as participating in the IDO's AGM and ADM's.
IDO Hong Kong plans to organise the most prestigious Bauhinia Cup International Dance Championships 2018 in Performing Arts and Traditional Chinese dances as an IDO Festival in the not too distant future. This is a very positive platform for more dancers to compete in spectacular IDO events, around the World.'
#ILoveIDO #IDOWorldDance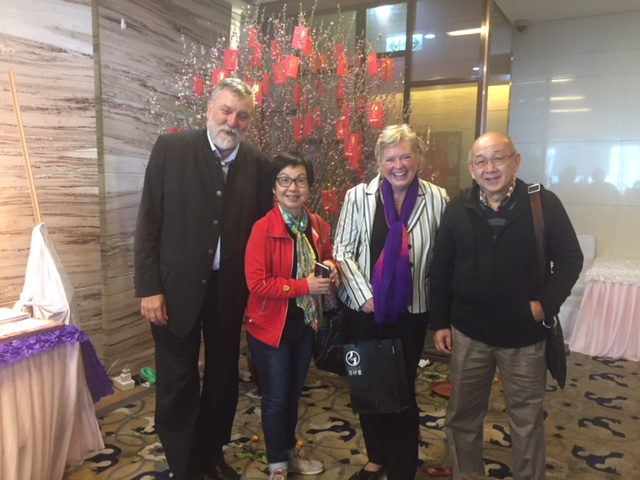 IDO President Michael Wendt President, IDO-HongKong Virginia Lho, Christa Wendt and Regis Lho