Oct 13, 2017
Looking Back at the IDO World Couple Dance Championships! (Part 1)
The International Dance Organisation recently held the World Championships for Couple Dance in Telfs. Austria. Over 500 dancers from 12 countries took part in an event organised by Ferry Polai Dance School, for the IDO.
Gaynor Johnson from the IDO's social media department, attended the event as IDO's Press Officer and caught up with IDO Vice-President and IDO Festival Director Edilio Pagano and asked how the competition had gone:
Gaynor – How have you seen the World Championships?
Edilio – This year, the event has been of a very high standard. It's easy for many countries to participate in these events, especially when it's in a centralised area which is very accessible for all.
Gaynor – Is there something special you have seen in this competition?
Edilio – Positively, there are two main issues. Firstly, the organiser Ferry Polai is one of the first organisers of IDO Couple Dance events and secondly, is the many children and young people from different countries taking part. If we can continue to work in this manner, then our department will go in the right path.
Gaynor – How have you seen other dancers that are not from your country?
Edilio – In Italy, we have a very good structure that develops dancers in the couple dance division from a very young age. The standard of Italy in this department is very high, therefore, more development is needed in other member nations. Other countries have different structures, so we need to find a system that can bring countries together, raise the standards and then our competitions with be superb!
Gaynor – How do you see the future of IDO Couple Dance?
Edilio – IDO is alive in this department, especially as we have the rules and regulations in the correct manner and the level of the dancers, although amateur, mirrors professionals. I am also delighted that we have very professional officials, we have a good organisation and therefore, we have a bright future ahead of us.
#IDODance #IDOWorldDance #ILoveIDO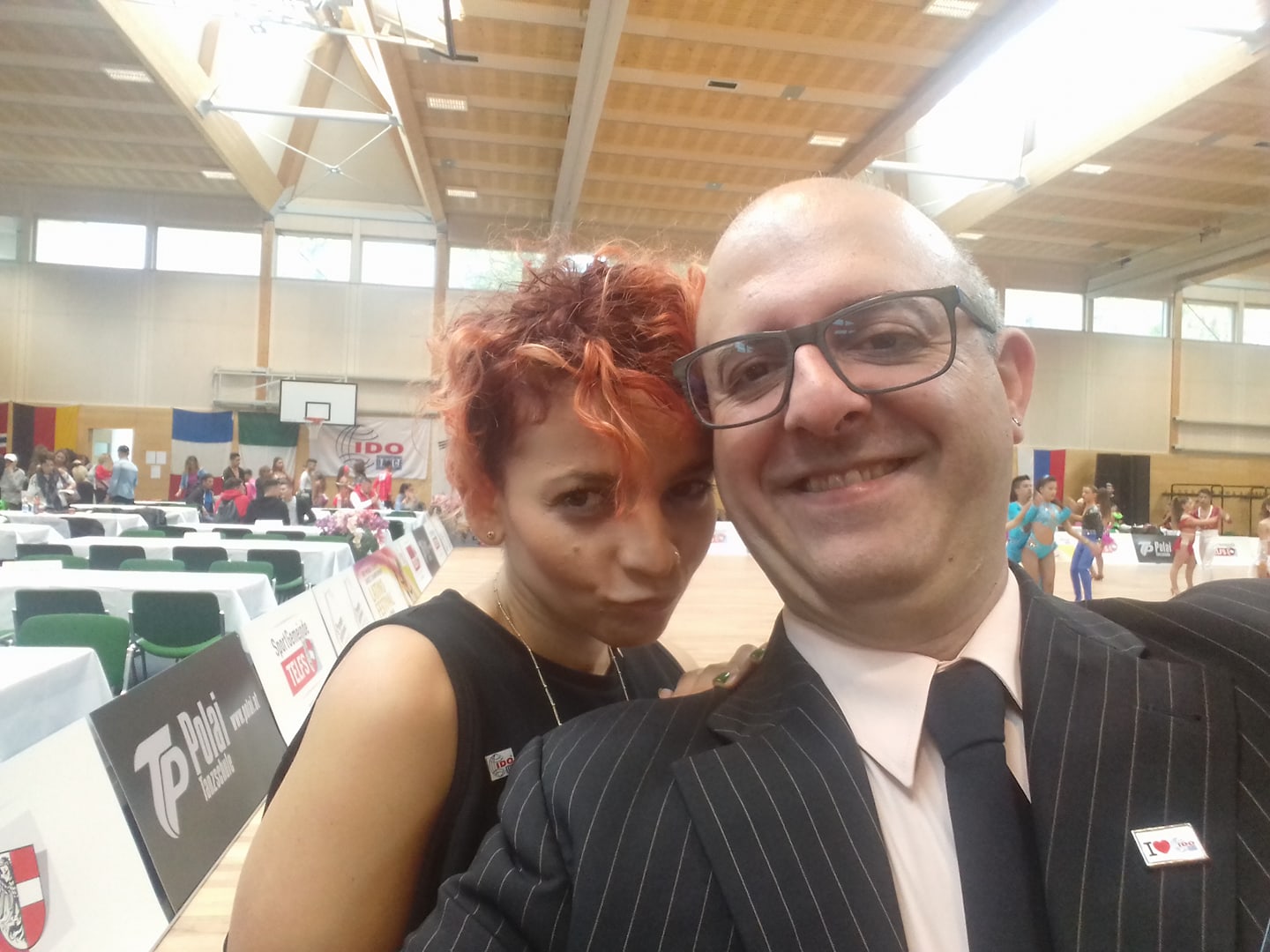 Gaynor Johnson and IDO Vice President Edilio Pagano