Dec 3, 2018
ELECTRIFYING ADULT FINAL!
-
Press Release 172/2018
The International Dance Organization's World Tap Championships concluded on Saturday at the SACHSENarena in Riesa, Germany with an electrifying Adult final.
The events are organised by FVG Riesa and IDO President Michael Wendt. 1,327 dancers from 19 nations and 5 continents are taking part.
Germany and United Kingdom won two gold medals respectively. Germany won the Solo Male and Duos whilst UK won the Trios and Group category. Croatia won the Solo Female and Czech Republic won the Formations with their piece titled 'Tick Tock'. Bill Fowlers Battle of the Feet winners where from Canada and Switzerland respectively.
The adult final also saw displays by the Children Solo Female winner from Mexico, Isabella Portilla Nava, the Children Trio winners 'The Three Frauds' from R+P BRNO, Czech Republic and an outstanding performance by 7 previous World Tap Champions who between them have over 47 world championship titles. Thank you to Tony Maher from www.TonyFoto.de for the photos.
#IDOWorldDance #ILoveIDO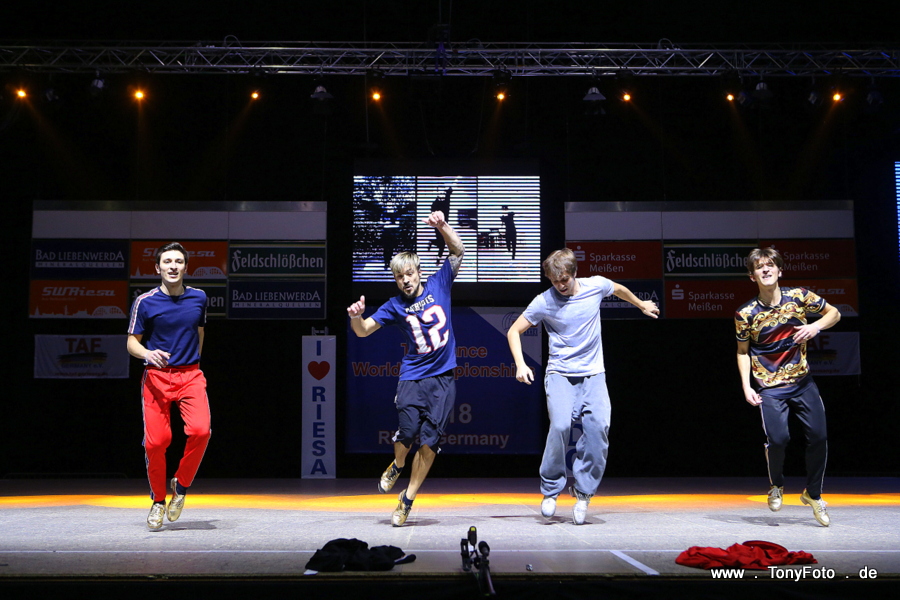 The Champions Performance at rehearsal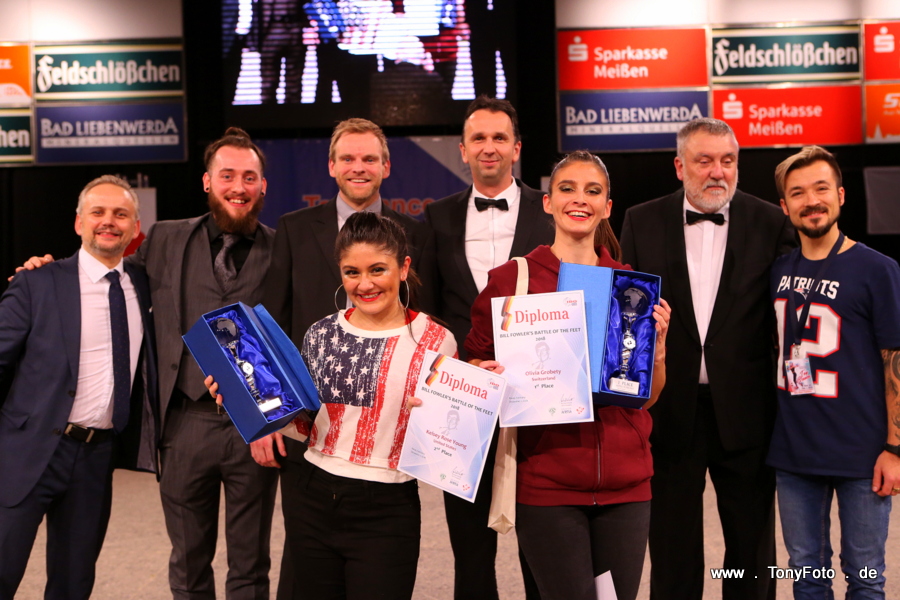 Switzerland wins Bill Fowlers Battle of the Feet for the female division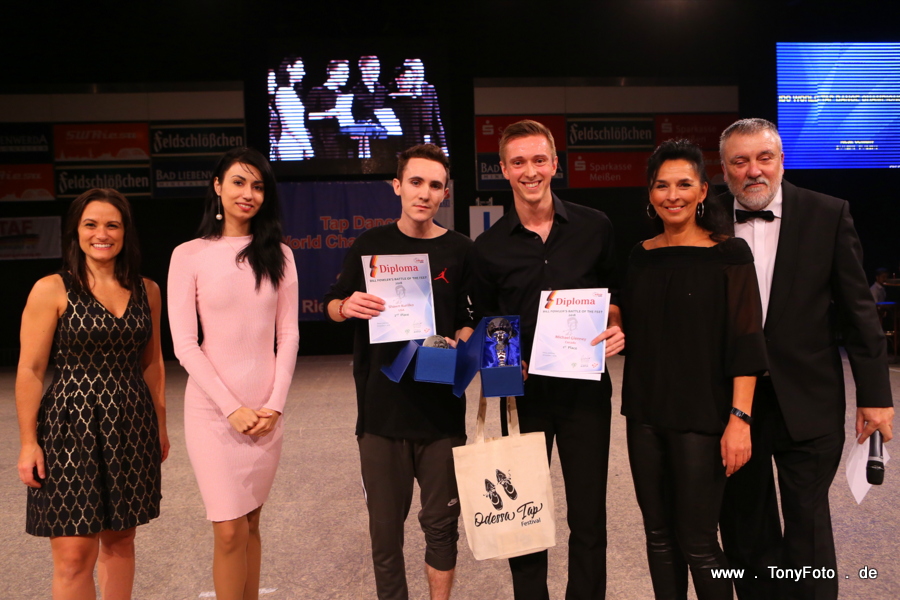 Canada wins Bill Fowlers Battle of the Feet for the male division