Nov 27, 2017
20TH ANNIVERSARY IDO WORLD TAP CHAMPIONSHIPS
The International Dance Organisation is looking forward to the IDO World Tap Dance Championships for 2017 that commence tomorrow! The Championship is being organised as part of the 21st Dance Sport Festival in the German City of Riesa.
The event, that is celebrating this year itís 20th anniversary, is organised by FVG Riesa together with IDO President Michael Wendt . Over 1,300 dancers from 32 nations are taking part. All events will be on livestream on www.ido-dance.com. Stay connected to our social media networks IDO Facebook, Twitter and Instagram.
In addition to the competition, dancers will be able to participate in Master Classes with renowned tappers, Daniel Borak, Fabrice Martin, Sergey Ostapenko and Alexander Ostanin . Dancers aged 16 and over will also be able to compete in 'Bill Fowlers' Battle of the Feet.
The IDO wishes all dancers, teachers and their choreographers all the very at this prestigious IDO event.
#ILoveIDO #IDOWorldDance #RiesaTap20years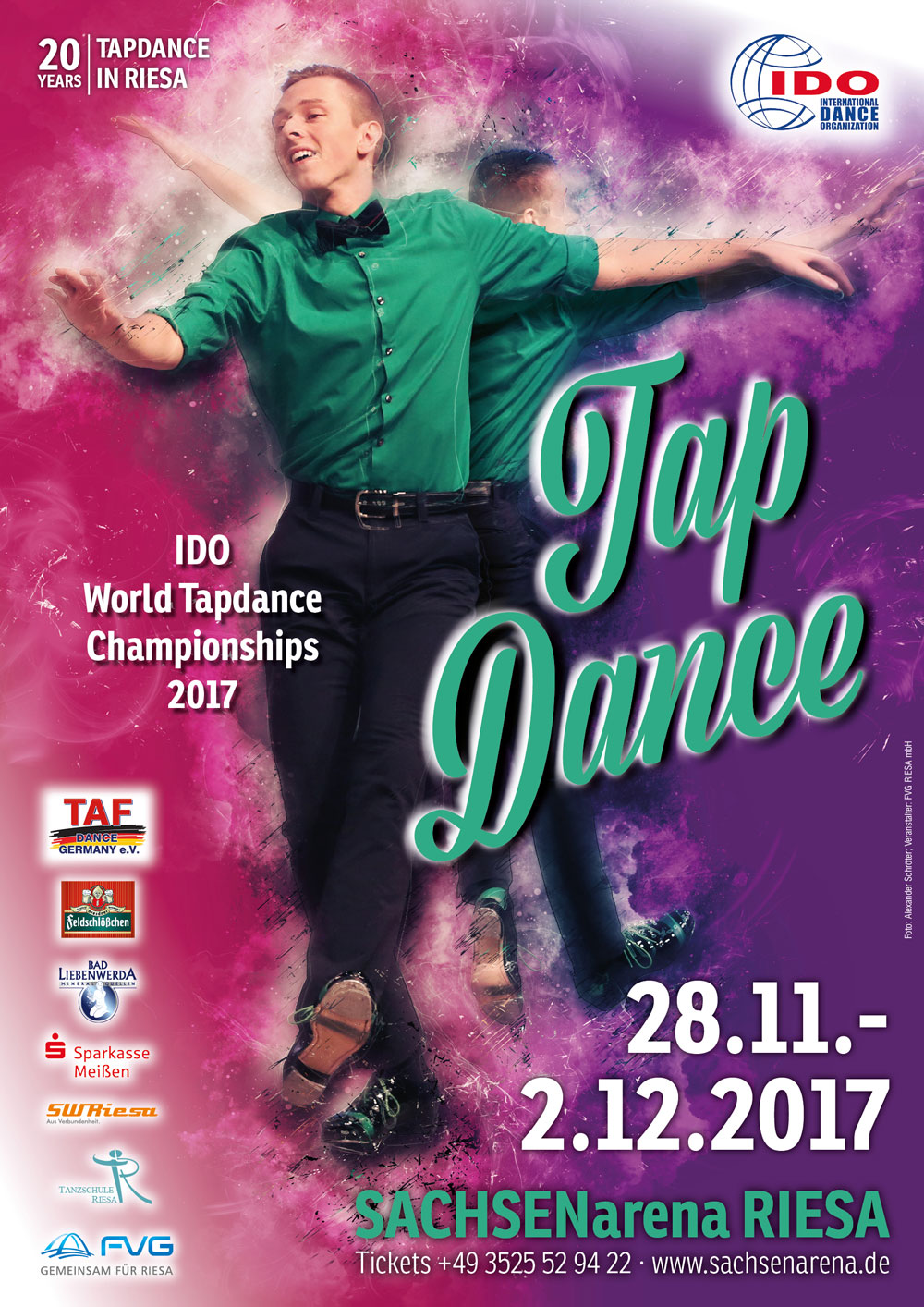 2017 poster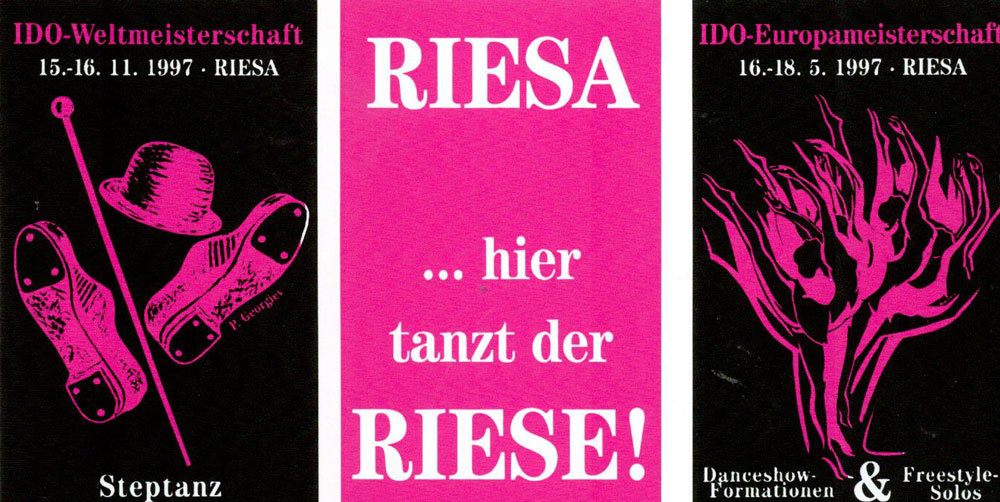 First IDO World Tap Championships in Riesa in 1997