official IDO-Events
2019
Jun 6 - Jun 9

Make sure you are familiar with the IDO dance rules
»
show rules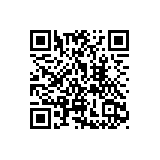 IDO EUROPEAN STREET DANCE SHOW CHAMPIONSHIP & WORLD DISCO DANCE CUPS 2018
Deadline: May 4, 2019
Country: Slovak Republic
City: Bratislava
Street: Ruzinovská 4, 821 01 Bratislava
Hall: Zimný stadión Vladimíra Dzurillu / THE ICE ARENA Vladimíra Dzurillu

Organizer
Name: Tanecné stúdio ASSOS Nelux Bratislava, o.z.
Phone:
Fax: null
GSM: +421905446040
E-Mail: opltova@yahoo.com; lucia@assos.sk
Web Site: TBA
IDO Bank account: show information

Downloads:

Chairman of Judges: null
Supervisor: null

All participating IDO-federations may send additionally "IDO-voluntary judges". In this case please contact the Chairperson of Judges and the Organizer at least 2 months before the event.
European Championship
World Cup
Dance Star Championship