Jun 28, 2015
IDO-AGM and ADMs in Sarajevo, Bosnia and Herzegovina 2015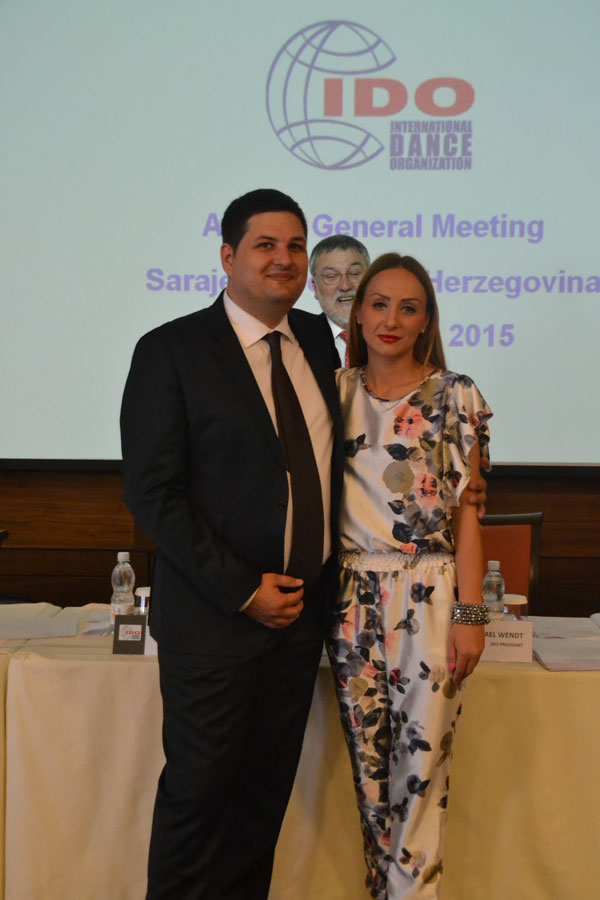 Thank you to Dr. Velibor and Aleksandra Sdric for organizing this truly successull IDO-AGM and ADMs in the Bristol Hotel in Sarajevo in such a friendly and well organized way.
The IDO-president also informed the members about the possitive collaboration with the ArtsGames and the outlooks.

The speech has been accepted by all delegates anonymously.
The minutes of all meetings in Sarajevo will be published in the internal IDO-website as soon as possible. Here are some issues having been decided:
The IDO AGM has accepted the HDSF and PHEO (Greece) as new Probationary member, as well as Kyrgyzstan; - has changed the Probationary membership of HongKong and Indonesia to "Membership"; - has accepted Mexico, Portugal and Zimbabwe as official "IDO-Contacts".
Al lot of important proposals have been thoroughly discussed and voted about.
The IDO-AGM also has decided to found 4 Continental Conferences:
Africa - to be chaired by the Ambassador for Africa, Kirsten Dan Jensen (Denmark)
The Americas - to be chaired by Bonnie Dyer (Canada)
Asia / Asia-Pacific - to be chaired by the Ambassador. Michael Wendt (Germany)
Europe - to be chaired by the IDO Senior Vice President, Dr. Velibor Srdic. (BiH)
Elections - All IDO-officiers have been re-elected:
ADMs
Chairman Performing Arts - Bill Fowler (USA)
Chairlady Streetdance - Kirsten Dan Jensen (Denmark)
Chairman Couple Dances - Dr. Klaus Höllbacher (Austria)
AGM
Senior Vice President & Adjudication Director - Dr. Velibor Srdic (BiH)
Vice President & Sport Director - Fiona Johnson Kocjancic (Slovenia)
Vice President and Technical Director - Dr. Hana Svehlova (Slovak Republic).
The Bylaws and Statutes have been uplevelled to further needs and the AGM has approved the presidium's strategy for the next levels in SPORT and CULTURE
Next year's AGM / ADMs will be in Gibraltar -
See you in Gibraltar in 2016!
All Photos Ana Kraljevic from Mostar, BiH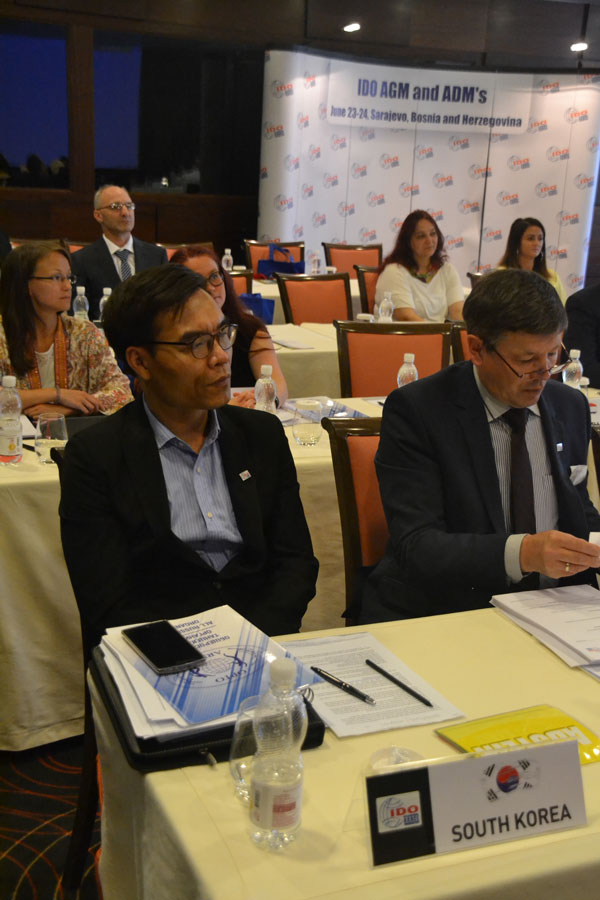 The delegates from Korea and Russia (in front) - Finland and Serbia (back-left) - Slovenia and Slovakia (back-right))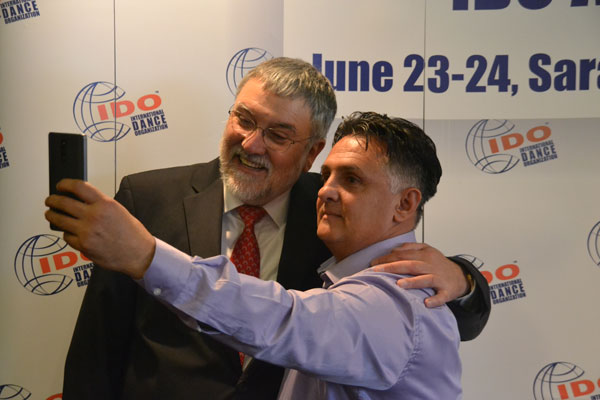 Dragan Veselinovic (BiH) and the SELFIEwith the IDO-president Michael Wendt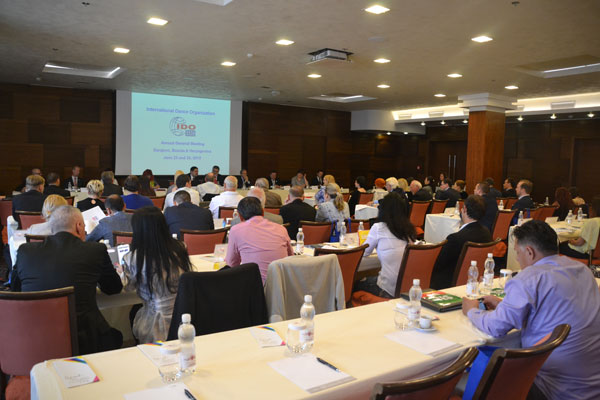 Hardworking IDO - AGM - ADMs