Jun 29, 2014
IDO Annual General Meeting (AGM) in Prague, Czech Republic - Elections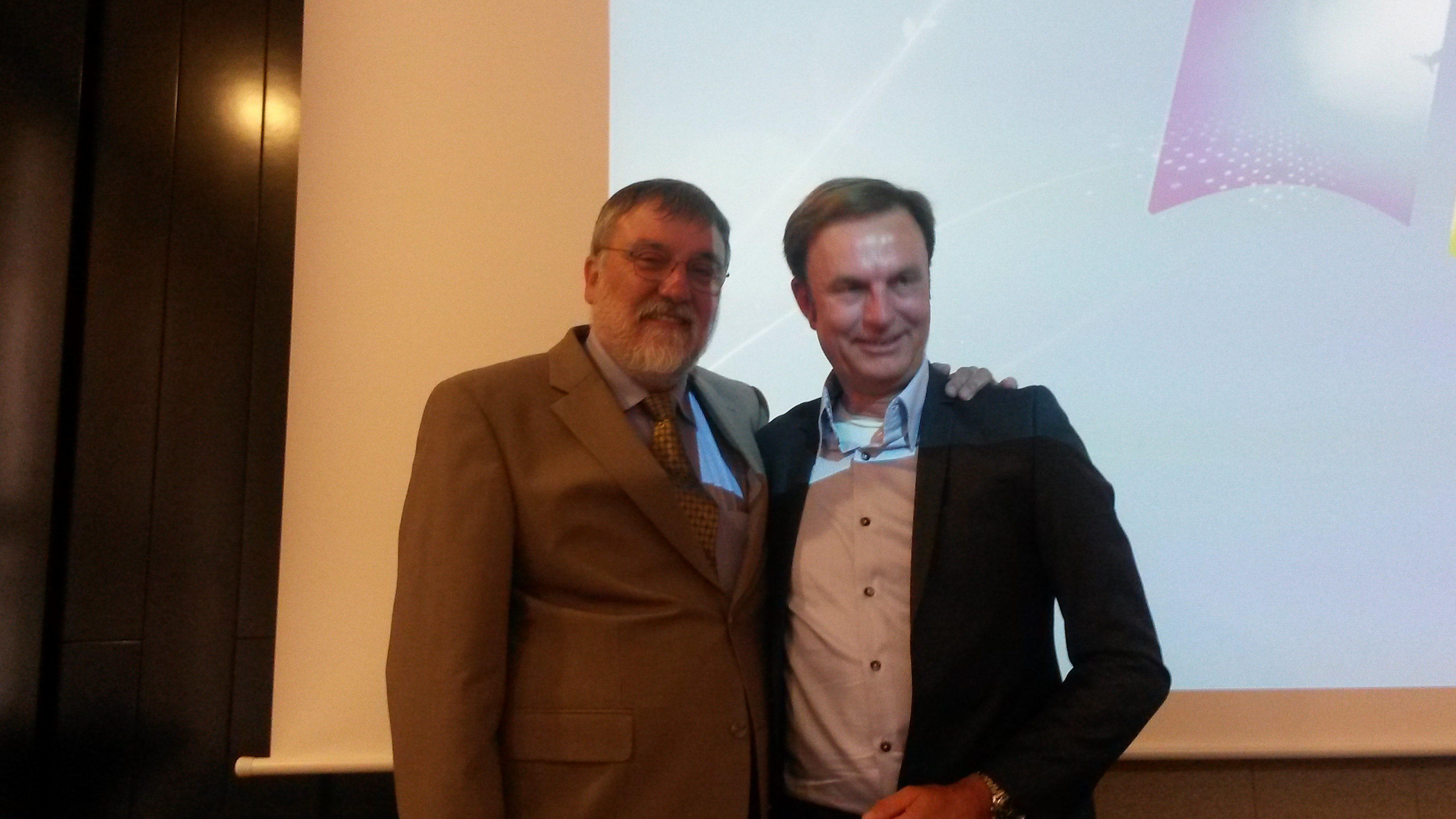 Former IDO President Jörn Storbraten (right) and new IDO President Michael Wendt
Andrej Kokoulin (Russia) and Klaus Höllbacher (Austria) have been re-elected as IDO Vice Presidents and the IDO Honorary Lifetime President and Department Director for Performing Arts, Bill Fowler has been elected for Vice President at Large.
Michael Wendt (Germany) has been elected as new IDO President. Please read his open letter to the IDO Members and Contacts and partner federations.
Prague, June 29, 2014
Dear IDO-friends!
Dear friends of IDO!

The IDO-AGM 2014 in Prague, Czech Republic, has elected me unonymously as the 4th president of IDO! This is a great honour connected with a lot of most interesting work and responsibilities which I appreciate.

I do thank the delegates of the AGM and especially my presidium for this trust!

In this respect let me first thank my predecessor, Jörn Storbraten from Norway, for his work and personal contribution for IDO in the past 3 years and long before! Due to many tasks at home Jörn has decided not to seek for re-election. In the name of IDO I do wish Jörn Storbraten all the best of luck and success in the future!

During my nomination speech I have outlined the strategy of IDO with the following topics:
Most of all and to be mentioned first, the IDO will stay independent as the largest and truly successful World Dance Sport Organization for Performing Arts, Street- and Couple dances!
IDO hopes for an excellent connection, co-operation and friendship with the two leading Dance Sport Federations, the WDC and the WDSF – in total neutrality caring for the interests of the national IDO member federations coming from either side – as well as for IDO's independent members. I am looking forward to upcoming negotiations to deepen these efforts.

IDO will seek alliances in dance with leading federations and companies who also run great events in many places of the world and might like to co-operate with IDO.

It is more than my hope to develop IDO's excellent name as brand all over the dance world and to make more dancers aware of our most prestigious events on highest levels.

In this respect I even today am very much looking forward to IDO's next AGM in June 2015! This will be held in Seoul, Korea in Asia – in combination with the First IDO-World Championships in Asia - hosted by our member IDO-Korea. Very soon a "Save the date" will be sent to all members and contacts for "IDO goes Asia" and necessary information will be posted on the IDO-Website.

Last but not least let me thank all IDO members who have supported me until today and will do so in the future – first "my" hardworking and truly successful presidium, Kirsten Dan Jensen, Fiona, Johnson Kocjancic, Dr. Hana Svehlova, Bill Fowler, Dr. Klaus Höllbacher, Andrej Kokoulin, Edilio Pagano, Dr. Velibor Srdic. I am looking forward to work with all of them and many more great people dedicated to our wonderful world of IDO.

Please contact me any time by email, if you need my help or assistance! Only together we can make IDO even more successful!

Best regards
Michael Wendt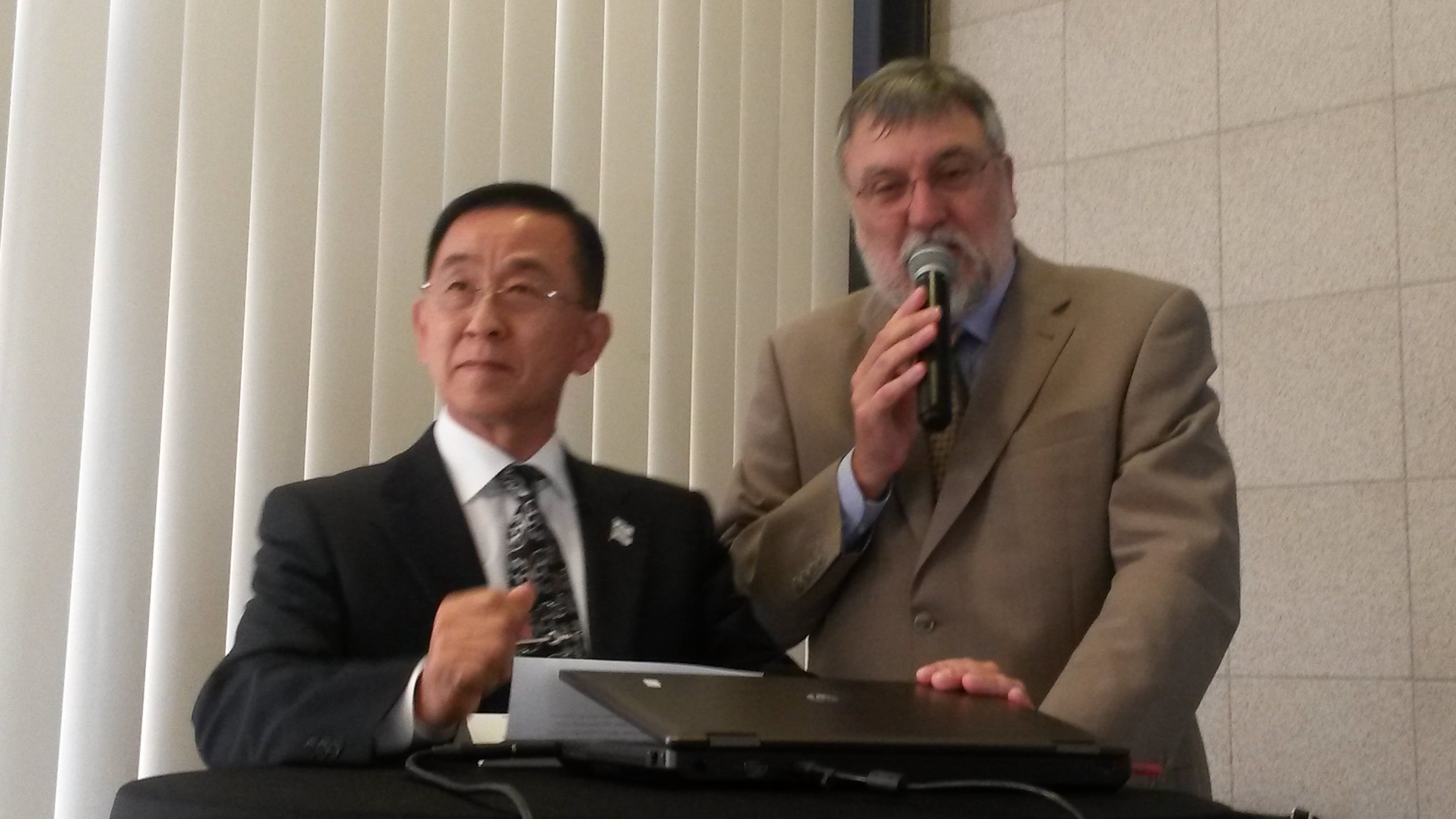 The President of IDO Korea, Mr. Sung Bae Kim and IDO President Michael Wendt invite the delegates for the IDO AGM 2015 in Seoul, Korea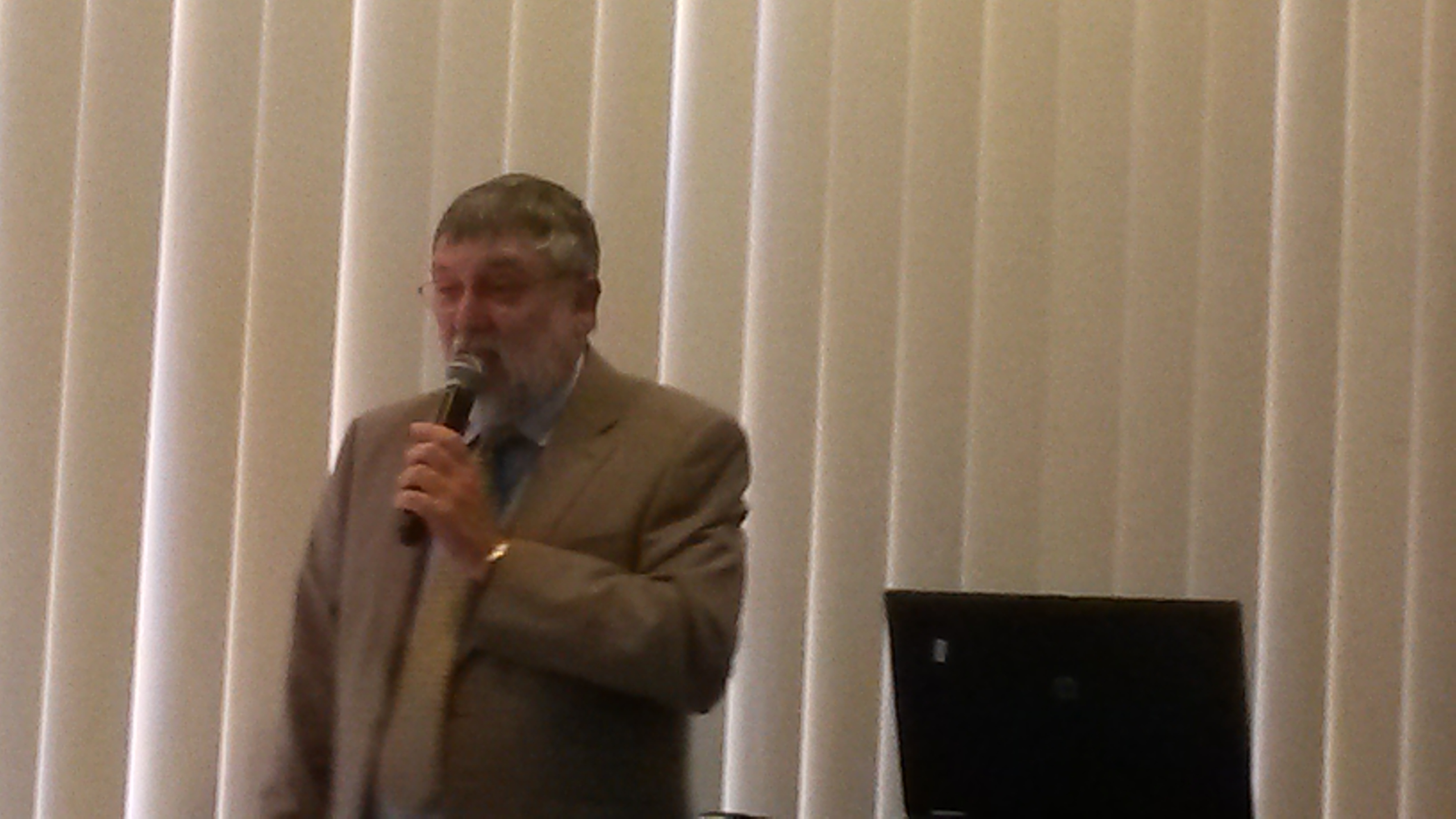 The new IDO President Michael Wendt during his nomination speech to explain the strategies of IDO in the future

Michael Wendt - Irena Bous (Ukraine) - Jörn Storbraten