Mar 1, 2012
The pas de deux from Jean Dujardin and Berenice Béjo does not only inspire Hollywood.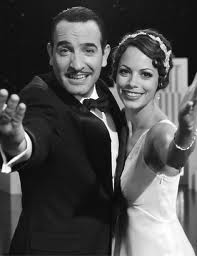 The Artist, who literally triumphed at the Oscars which he took home five trophies, dope dance studios in France.
"The media talked a lot about the film, which has put a spotlight on tap.
This is very promising for the profession, "says Dominique Bengasini, President of the French Federation of jazz dance (FFDJ-IDO),
which represents professionals including tap dancing. In his own school in Lyon, he found an increase in enrollment in its courses in recent weeks.
Hervé Le Goff, a professor at the Centre of tap dance in the Marais, in Paris, the same trend. "Introductory courses to tap extremely successful."
At the Ferry Tap Dance Association, tap dancers are even "greater demand for action" as part of events organized by communities,
for example, explains Paul Ferry, its president.

Thanks to The Artist, the ranks of nostalgic Fred Astaire and Gene Kelly are unlikely désemplir.
"After each replay of one of these legendary films of the 50s, we received a flood of calls already from people interested in our classes," says Dominique Bengasini.
But the admirers of these Hollywood stars are not the only ones to feel the iron of their shoes.
"Young people are increasingly interested in tap dancing and some artists, including Savion Glover in the U.S.,
to combine the discipline of modern dances like hip-hop," says Alain Piga, choreographer and teacher at the studio Francoise and Alain Piga in Saint-Etienne France.

In fact, this discipline born in the 19th century never really ceased to be fashionable.
"The arrival in France, there is a decade, Irish dance shows Riverdance and Lord of the Dance had created a craze for Irish tap dancing but also for the U.S., a style best known," says Muriel Romanczuk, ClaqTaps president of the association.
More recently, the tele-hook "You Can Dance", whose programs are broadcast Thursday night on NT1, offers good visibility to tap. Internationally, major competitions bring together several thousand "tap dancers" around the world.
"In recent years, countries like China, Japan or South Africa begin to tap," said Dominique Bengasini.

To take advantage of this general enthusiasm, "tap dance schools will probably organize more classes open to beginners
and offer more courses test" willingly bet Alain Piga. Yet he will turn those trials. "It is too early to see if the effect is durable The Artist," qualifies Marion Sandner, a choreographer who teaches tap dance at the school include Victor Cuno, in Paris. Indeed, course enrollments are often annual and start in September.
"By then, the soufflé may be fallen," admits the artist.

Especially as control tap is a long process. "Jean Dujardin and Berenice Béjo worked for months with tap dancer Fabien Ruiz
before this performance," says the president of IDO-FFDJ.
Translation by Alain Piga
www.lefigaro.fr/conso/2012/02/27/05007-20120227ARTFIG00482--the-artist-remet-les-claquettes-au-gout-du-jour.php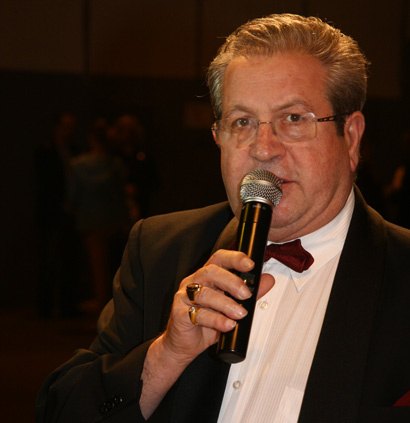 Dominique Bengasini, President of the French Federation of jazz dance (FFDJ-IDO),