Jan 21, 2010IDO World Cup
Passion, desire and class
-
Moscow, Russia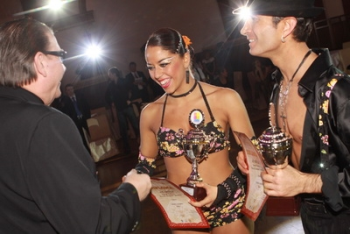 Winning Salsa Couple and former IDO President Nils-Håkan Carlzon
Very successfully the first IDO competition of 2010 has taken place in Moscow, Russia. Organized by the President of the Russion IDO (ARDO), Andrei Kokoulin, and Emilia Seer of Fred Astaire Russia, the IDO Dance World Cup had a very good review in Russia Today TV:
"The Argentinean tango is a dance of passion and desire, longing and love. The best pairs from around the globe arrived in Moscow to join local couples for the Dance World Cup 2010.

"It's the first time Moscow is hosting this event. For centuries Russians have been renowned for their dancing skills, so it's only natural that this Dance Cup takes place here," Emilia Seer, Director of the Fred Astaire Dance School in Moscow, said.
"Twelve countries were represented, but only a few couples made it to the finals, among them the current champions from Belgium.
"Competition categories included the popular club dance called "disco-hustle," salsa and, of course, the tango.
"International tango stars like Daniel Noche and Ramona Nita also appeared in the competition, but in a rather unusual set up – a new category was added to the competition for the first time ever – mixed couples, where a professional dancer was paired up with an amateur."
Read the whole article and watch the video at: rt.com/prime-time/2010-01-18/dance-world-cup-moscow.html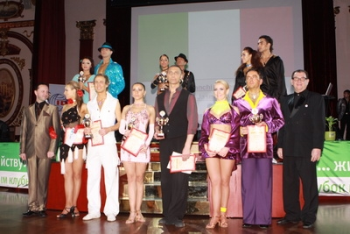 Salsa Prize Giving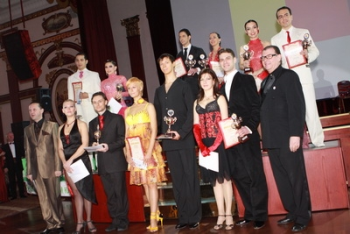 Tango Prize Giving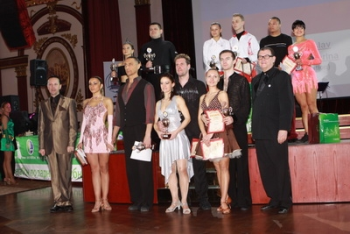 Disco Fox Prize Giving