Apr 24, 2009IDO-approved event
International Theatrical Championships in Australia - open to the World
-
11 - 18 April 2009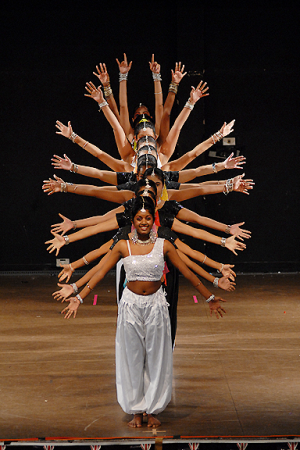 From 11 to 18 April the first ever International Theatrical Championships was held near Sydney in Woolooware, Australia. Visitors from Canada, South Africa, New Zealand and the Czech Republic joined other dancers from across Australia for this quite successful International Championships.

To kick off this 8 day Dance Championship, hostess Chris McCarthy and her committee organized a wonderful week of dance starting off with a cruise for visitors on the beautiful Sydney Harbour.

With over 60 dance schools entered and over 1,000 dancers it was a busy and most entertaining week. During the competition the very talented and high calibre Australian dancers qualified to represent their country at up coming IDO World Championships in Ballet, Modern, Jazz, Tap and Showdance.

Highlights of the competition:
- Filip Stanck from the Czech Republic was the over-all high score for a soloist for his superb performance of his Ballet Solo. When he received his beautiful crystal globe trophy on the podium he sang his National Anthem, as he finished the whole audience erupted in cheering for him.

- The "Wow" award was presented to Impact Dance Factory from Australia. This group received a standing ovation from the audience.

Besides the competitions, dance workshops were held featuring such world-renown choreographers as Darren Disney (Tap), Ryan Foley (Modern & Jazz), Supple (Hip Hop), Joshua Consondine (Classical Ballet) and Lesley Scott (acrobatics).
One of the most heart-warming experiences was when the class for the "Special Needs" was offered. These beautiful dancers performed on stage to a very receptive audience.

The Country was beautiful and friendly, the dancers were of a high calibre with a positive attitude, but the most rewarding result of this competition is that all proceeds were donated to the Ronald Macdonald House for children. Thank you dancers, parents, teachers and especially Chris McCarthy and her committee for their generous donation to benefit all children!

Congratulations to Chris McCarthy for all her hard work in hosting this very successful and well attended dance championship for the first time in Australia!