Dec 23, 2008The IDO presidium wishes all dancers
MERRY CHRISTMAS and a HAPPY NEW YEAR
-
See you all in 2009 for another great and successful IDO year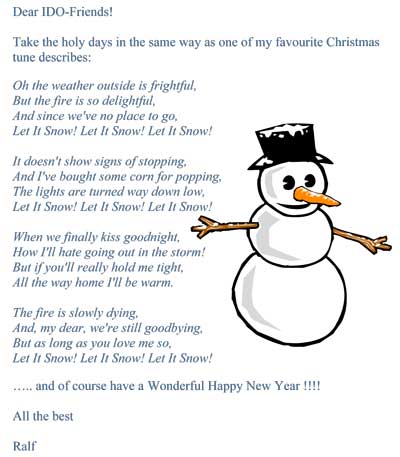 Season's greetings - Sing and swing along with Ralf Josat (GER)
On behalf of the IDO presidium we do send you the season's greetings!
Have some nice holidays and enjoy our two of the many Xmas cards the IDO has received from all over the dancing world.
These ones are from Lubka Chlebova, IDO scruteneer from Bratislava, Slovak Republik, Ralf Josat, chairman of the IDO Show dance Subcommittee from Limburg, Germany and Irena Bous and the Ukrainian Dance Board.
Merry Xmas and a Happy New Year from the IDO to all our great dancers, choreographers, teachers, judges, scruteneers, country representatives, IDO officials, organizers, chaparones, supporters and fans !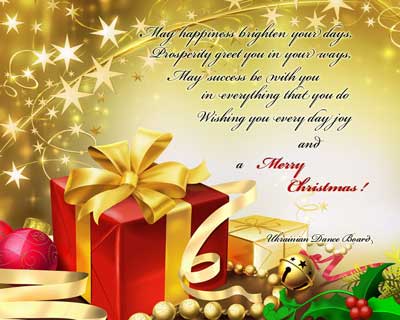 Season's greetings from the Ukraine