Nov 14, 2017
GIANCARLO TARABELLA RE-ELECTED CHAIRMAN OF DISCO DANCE COMMITTEE!
The International Dance Organisation's European Championships in Minsk, Belarus saw the departmental meeting for Disco Dance.
At the meeting, many issues were discussed, working with a common goal towards the future development of Disco Dance within the IDO. Giancarlo Tarabella from Italy, was re-elected Chairman of the Disco Dance Committee.
Disco Dance Chairman Giancarlo Tarabella said:
'I am delighted to have been re-elected by my colleagues as Chairman of this Committee. I will continue to work for IDO in this department to guarantee the future development of Disco Dance within our prestigious World Organisation.'
The IDO Presidium wishes Giancarlo all the very best in his role in this department.
#IDODance #IDOWorldDance #ILoveIDO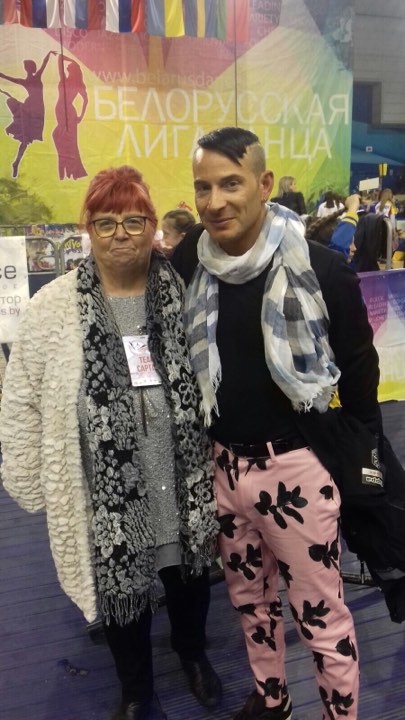 IDO Exceutive Secretary Kirsten Dan Jensen and Disco Dance Chairman Giancarlo Tarabella