Nov 12, 2017
IDO PRESIDENT IN ASIA!
The delegation in front of the Winter-Olympic Sporthall in Gangneung
The International Dance Organization's President Michael Wendt, represented IDO in South Korea from the 5th to 8th November 2017. The visit to South Korea was a familiarization visit to discuss the details for the upcoming IDO-AGM and the smashing IDO World Cups in Chuncheon City, South Korea in August 2018.
Together with President of IDO-Korea, Yae Young Lee, Mr Wendt also visited the City of all Indoor-Winter-Olympics 2018, Gangneung, at the invitation of the Vice Chairman of Gangneung City Council, Mr. Kang, Hee Moo and their colleagues. Talks ensued regarding a series of IDO-events in Gangwon Province in the next year as well as the possibility of using the Olympic venues for such events.
In Chuncheon City Mr. Wendt and Mr. Lee had meetings with the Governor of Gangwon Province, Mr. Choi, Moon-soon who is very interested bringing IDO-competitions to this province - and the Deputy Mayor of Chuncheon City, Mr. Park, Jong-Haan who is very well connected with the IOC, because they worked for 10 years to bring the Winter Olympics to Gangwon-Province.
IDO President, Michael Wendt said:
'I see a big future for IDO in Asia/Pacific and Korea. IDO has creative and future orientated partners and dance friends in South Korea! IDO goes South Korea in summer 2018!'
#IDODance #IDOWorldDance #ILoveIDO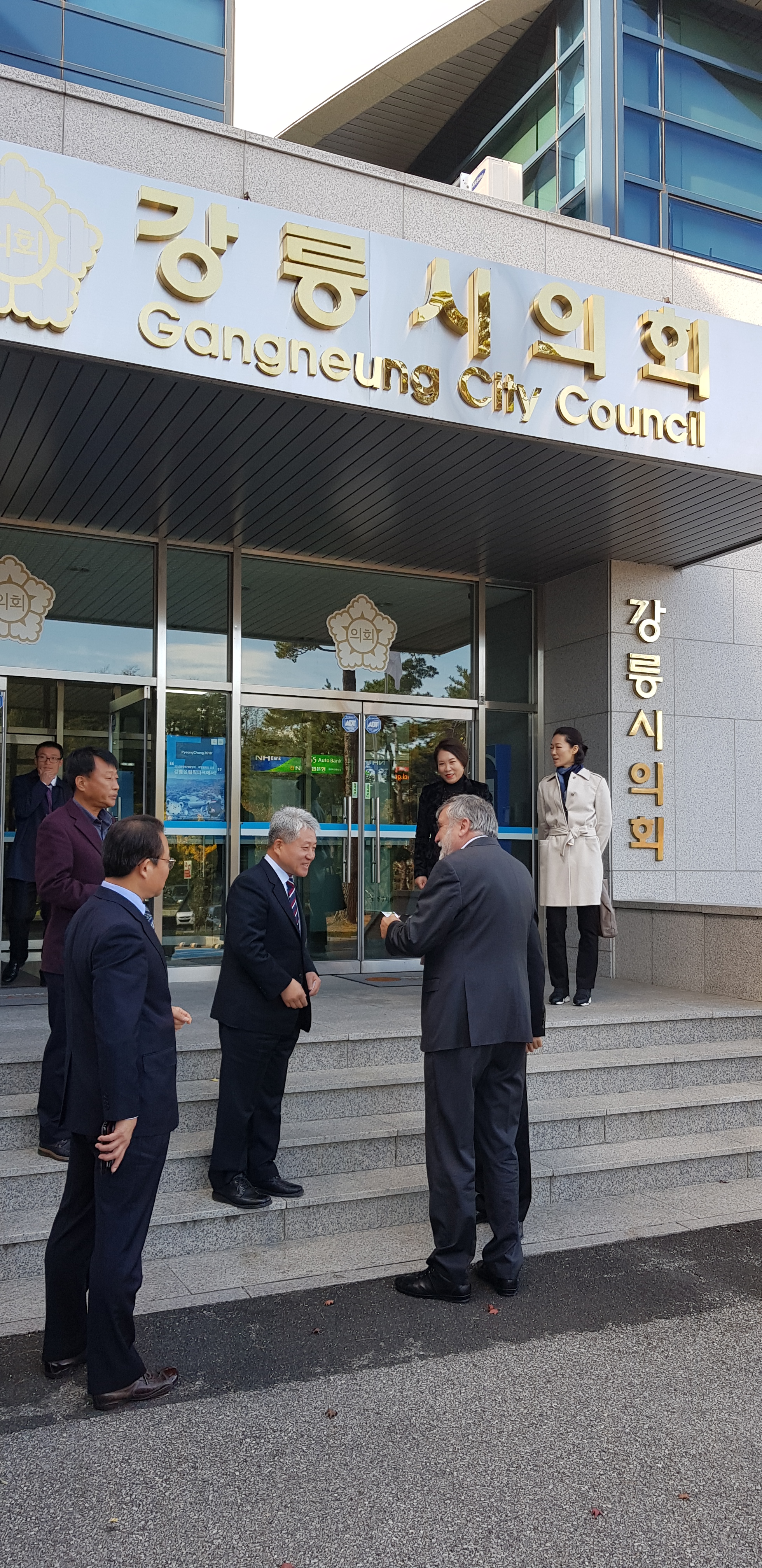 Vice Chairman of Gangneung City Council, Mr. Kang, Hee Moon meets IDO-president in front of his office.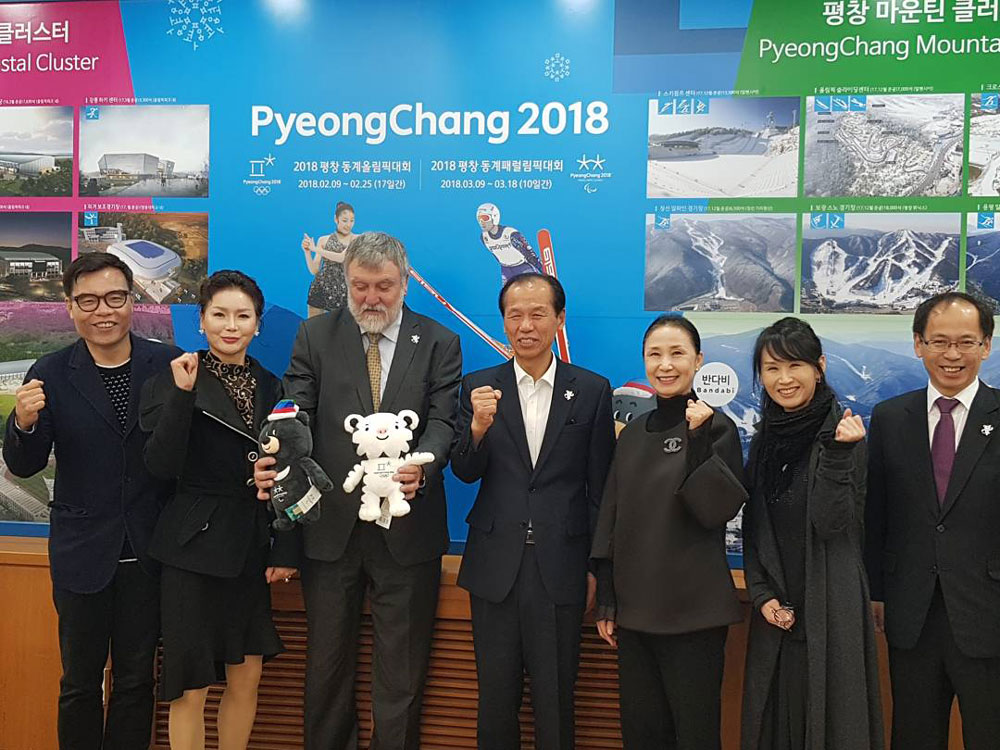 IDO-President, the Governor of Gangwon Province, Mr. Choi, Moon-soon and the delegation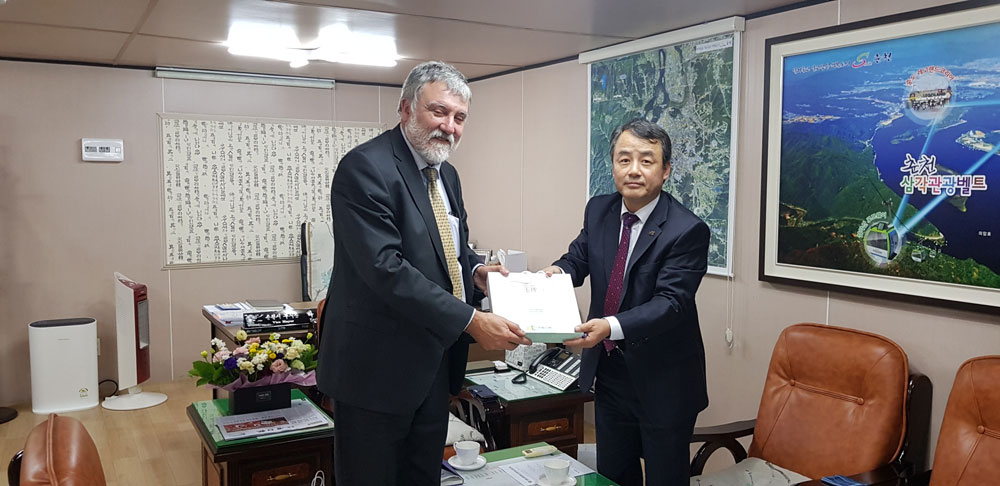 IDO-President Wendt and Deputy Mayor of Chuncheon City, Mr. Park, Jong-Haan agree on a collaboration