Jun 18, 2017
IDO EUROPEAN HIP HOP, BREAK DANCE AND ELECTRIC BOOGIE CHAMPIONSHIPS 2017 in Walbrzych, Poland
"it was very well organized and run by our IDO-friends and colleagues Zbigniew St. Zasada & Mariusz Gawlik and the whole team around the floors and backstage" says IDO-president Michael Wendt.
2.800 dancers from 19 European countries - great dancers on highest level of HipHop, Electric Boogie and Break dance. The best of the best in 5 age groups and various IDO categories.
IDO-Supervisor was Thomas Püttmann (Germany) and Chaiperson of the big panel of excellent IDO licensed hh-judges was Kirsten Dan Jensen (Denmark).
A big success for IDO-Poland and the beautiful, very interesting bustling City of Walbrzych in Poland.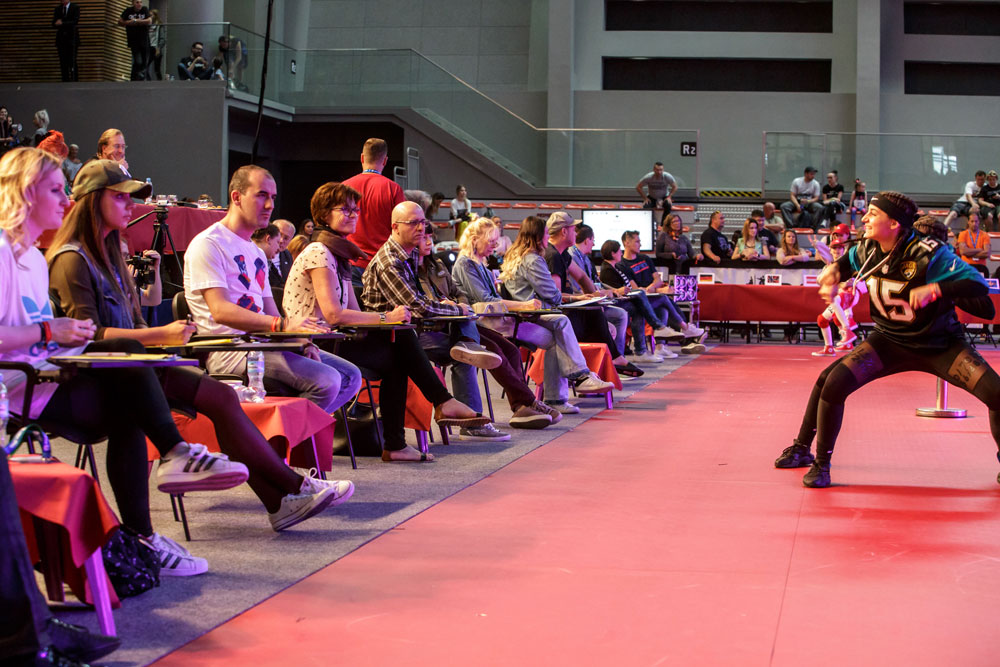 Professional panel of IDO-licensed judges.