Aug 20, 2014
TAP UNITED in North Andover, (Boston) Massachusetts - USA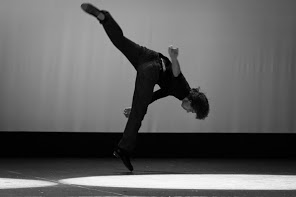 Dani Borack - Switzerland - many time IDO-world tap dance champion
After having been to the IDO World Tap dance Championships in Riesa, with numerous and very successful Tap Dancers, for more than 10 years, Nancy Chippendale and her family had the idea to mingle the Stars from the IDO World Championships with the stars of the Tap dance World in the USA.
They invited dancers from all IDO countries to come to North Andover, to stay privately with families, take classes in her stunning studio, with the best of the best, from both tap dance worlds and to bring together a final tap dances show in front of an audience of more than 1.000 spectators.
The "Chippendales" invited the master teachers and the IDO Honorable Livetime president Bill Fowler and me to receptions and dinners to get to know each other.
Their goal is to unite the tap dance worlds and to promote IDO in "the States".
Nancy, Bill and I, were honored by the local State Representative to the Massachusetts House of Representatives, with most prestigious awards – where the IDO and the United States Dance Sport Federation were highlighted.
I MC'ed the "IDO dancers" during this unforgettable event and presented all the tap dance stars, who competed in Riesa, always promoting IDO.
Many US tap dance celebrities such as Dianne Walker, "Lady DI from Boston" (Dianne judged the IDO tap world's in Dresden some years ago), Grace Wakefield and Gerry Paite, the organizers of one of the USA's largest dance competition, STARPOWER, Bill's famous nephew Scott Fowler, Julia Boynton, and many others enjoyed the shows. We were successful in promoting IDO into many ears and hearts.

Participants this year came from Dubai (!), Czech Republic, England, Germany, Italy, Switzerland, and the USA – off course.

Teachers
• Daniel Borak (Switzerland / IDO),
• Daniel Léveillé (Switzerland / IDO),
• Jo Scanlon (England / IDO)
• Thomas Slavicek (CZ / IDO),
• Maud Arnold (USA)
• Karen, Kelli and Kristina Carberry, (USA / IDO)
• Kurt Csolak (USA)
• JJ-Jason Janas (USA)
• Josh Johnson (USA)
• Sarah Reich (USA)
• Jason Samuels Smith (USA)
• Aaron Tolson (USA)

The IDO judges seminar and exams were very successful with 10 new judges from the USA and England.
This event TAP UNITED should be supported by IDO to develop IDO in the USA. I will stay in touch with Nancy and Bob and family to support and develop it.

Thank you Nancy Chippendale and the great family, Bill Fowler and Robert Planutis!

Michael Wendt
IDO president
All Photos Ming Lee, North Andover
Here is a link with all photos from TAP UNITED.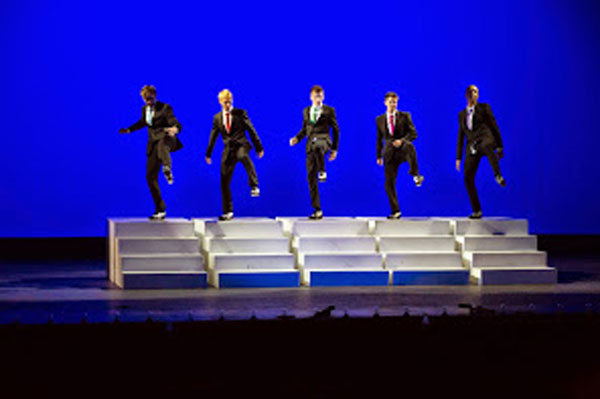 TAP ATTACK from England - incredible IDO World tap dance champions 2013 - small groups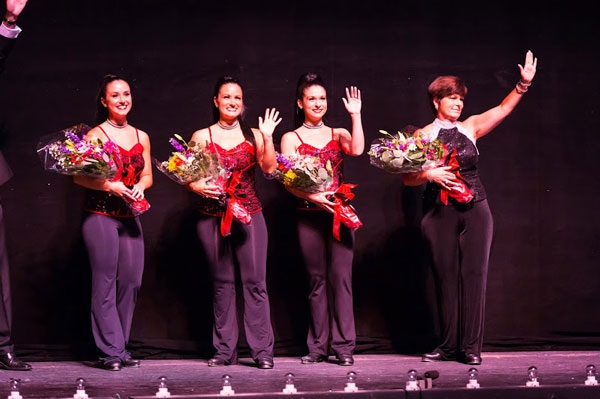 Nancy Chippendale and her daughters Kristina, Kelli and Karen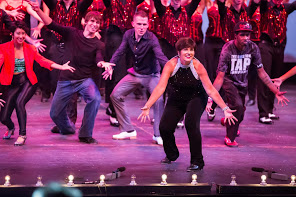 Nancy Chippendale and the entire cast at the GRAND FINALE