Apr 26, 2014
A report from the IDO Executive Secretary, Kirsten Dan Jensen - "IDO Goes Africa"!
The competitions have many really excellent Hip Hop dancers in all categories including Break dance and Electric Boogie as well.
We did the Hip Hop battle with IDO rules. Being instructed at the judges meeting all judges have tried it out with a big succes.

After the events I did the seminar for SADTA in a structure of 3 levels:

First year they take a regional exam with me asking the questions. The mockjudging is under Beverly Wood's direction.
In the second year they do the national exam - same procedure: questions done by me. If they applicants pass, they will get the national license.
After at least 2 years they can do the "IDO International Judges license". This year there were 4 judges refreshing the IDO Licenses by an upgrading seminar.
For everybody's information: this is handeld by the countries - but the South African sytem is truly successful.
9 persons took the regional exams and all passed "very good".
1 judge passed for the National License also.
For the IDO examination done with Berverly Wood and myself we had 7 candidates who all passed the teorichical IDO examn.
Congratulations!
Afterward I travelled on to Durban for the meetings with Graig Bullock following Michael Wendt's and SADTA's initiative in 2012 as IDO-Ambassador for Africa "IDO Goes Africa" and the decidsion at the last IDO Presidium Meeting in Copenhagen.
It were really good meetings because now we have names and dancers from 2 countries in Africa who would like to work with IDO.
First is Gabon, a French speaking country. We where in close email contact and they will send dancers to Graig Bullock's competitions in July in Cape Town. Vice versa Graig is also invited to their competitions in August and I might probably go there as well because they want us both to come as jugdes for their Hip Hop Battle and also to do a presentation about IDO plus rules information etc. Maybe we also add a seminar for national judges.
The second country is Zimbawbe. They also are interested in competitions and seminars etc. We plan to visit them too in August 2014.
It looks like we will have two new countries as close contacts and over next years as "IDO probationary members" when we know each other a better, starting with competitions in Africa.
Graig and I will keep IDO updated when there are some news from both countries and about the first competitions in Cape Town in July.

If other African members or federations are interested in the competitions of IDO-South Africa, please contact Craig Bullock via IDO-South Africa to get into contact.
We have to avoid the big problem for African dancers in the past to be able competing in Europe, America and Asia - regarding the neverending problem of getting visa.
Therefore IDO has decided to start IDO-Africa with our long-years member SADTA-stage branch (IDO-South Africa) to develop together "IDO Goes Africa"
Best regards
Kirsten Dan Jensen
IDO Executive Secretary
Following up Mr. Wendt's initiative to build up "IDO Goes Africa".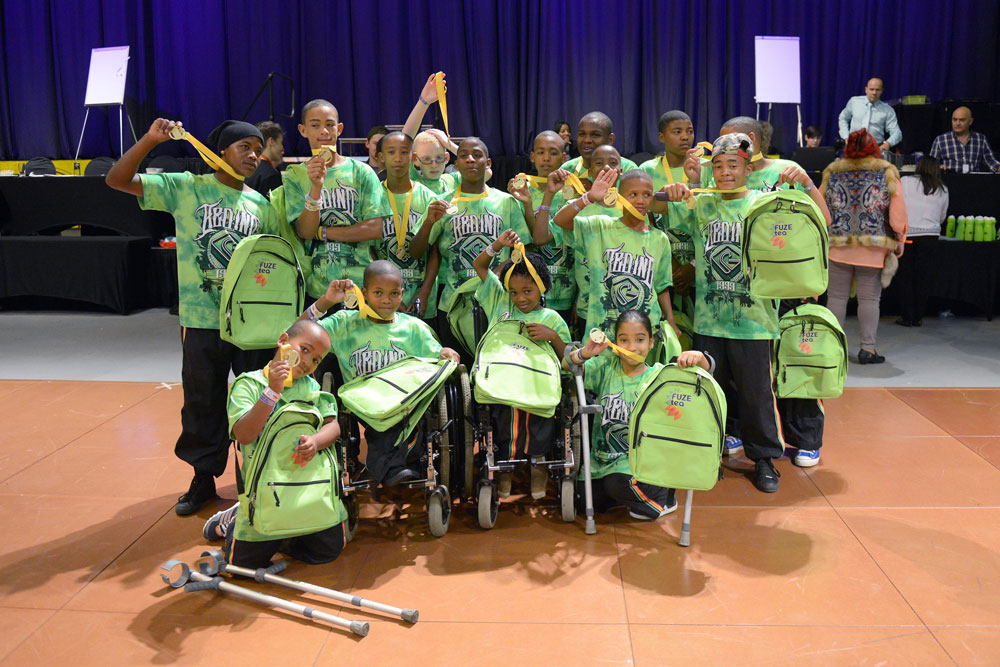 Happy dancers after the PARA-Competitions